RFP / Tender
Applications have closed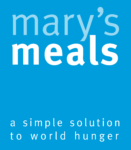 Request for Proposal
Date: 27/10/2023
Subject: Marys Meals Zambia External Audit Services
Introduction:
Mary's Meals provides life-changing school meals to children living in some of the world's poorest communities. The promise of a good meal brings hungry children into the classroom, where they can gain an education and better opportunities for the future. Our meals make it possible for hungry children to come to school and give them the energy they need to concentrate and participate in class.
Marys Meals International is present and implements feeding programmes in Malawi, Kenya, Liberia and Zambia. For more information visit www.marysmealsinternational.org
Marys Meals Zambia invites bids for expressions of interest to provide external audit services for the year 2023 and beyond. The submission due date is noon 10 November 2023.
Click on the link here or scan the QR code to view the RFP and cover letter: RFP & Cover letter.