Full Time
Applications have closed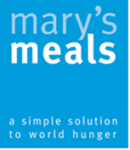 Mary's Meals is a global movement supported by people from all walks of life and we are focused on one goal – that every child receives a nutritious daily meal in a place of education. We continue to change the lives of over 2.4 million children who today will receive Mary's Meals. We are a values-driven organisation, we believe in the innate goodness of people, respect the dignity of every human being and family life and believe in good stewardship of the resources entrusted to us. In line with our values, Mary's Meals is fully committed to a culture of safeguarding.
Mary's Meals is a national school feeding programme and we work closely with schools and community volunteers who help prepare and serve the nutritious meals every school day. We are currently looking to recruit for the position of:
Job title: Security and Risk Officer
Reports to: Security and Risk Manager
Location: Chipata
Job purpose
To support the Security and Risk Manager in performing security and risk functions for Mary's Meals Zambia.  This will be by providing security and safety training, conducting site and vehicle inspections, and implementing crisis management plan simulations. He/she will also support the security and risk management operations at Mary's Meals. The SRO will oversee the manned security operations, fire safety, staff compliance to Standard Operating Procedures (SOPs) and safety of vehicles and premises.
Key responsibilities
Ensure local and regional Standard Operating Procedures and insurance requirements for Mary's Meals activities are strictly observed.
Ensure strict observance of the Mary's Meals disciplinary code and security policy.
Conduct regular site inspections ensuring that the prescribed Standard Operating Procedure is being observed and the operations are controlled as directed – conducting the spot check school visits and field data audits as per programmes' assignment.
Monitor the safety and security of all Mary's Meals assets including buildings, vehicles, communication equipment – spotting areas that are prone and can endanger MMZ property if disregarded.
Monitor the equipment within vehicles and premises to ensure that it is maintained to the specified standard.
Supervision of the local guarding and alarm system contract.
Ensure that new staff are familiarized with  the SOPs.
Familiarize and coordinate with local programmes and staff.
Monitoring performance of security guards and ensuring that they have all the necessary materials to execute their job.
Familiarize and coordinate with local authorities and law enforcement.
Liaise with other NGO security officers.
Attend necessary security forums within the community.
Ensure compliance with regulatory directives.
Maintain close working relations with other departments within MMZ.
Monitoring security of Mary's Meals vehicles and motorbikes through tracking system
Provide security briefing to visitors and new members of staff
Conducting site inspections (office compound and expats buildings and report back).
Support the provision of regular security reports and assessments including reporting on security incidents.
Assist staff with use of satellite phones, vehicle tools and panic buttons and ensuring equipment is fully serviceable and reporting faulty equipment and overseeing repairs.
Any other duty that may be assigned from time to time.
Qualifications, Skills, and Experience
Minimum of a diploma in Business Management/Administration or related field.
A degree is an added advantage.
High proficiency in English is essential.
Ability to apply lateral thinking and problem-solving skills.
Outstanding ability to self-organise and coordinate others.
Literacy in Microsoft packages especially excel and word.
Flexible to travel extensively in the programme area.
Skills in providing training and drills.
Security/Risk Management experience with an NGO will be an added advantage.
Skills in Risk and Security assessment and analysis.
If you would like to join our global family and would relish the chance to make a difference to the lives of thousands of children across the world, we'd love to hear from you.
We are a values-driven organisation, we believe in the innate goodness of people, respect the dignity of every human being and family life and believe in good stewardship of the resources entrusted to us. In line with our values, we are fully committed to a culture of safeguarding, we are committed to preventing any type of unwanted behaviour at work and we expect all the Mary's Meals family to share this commitment and work in the best interest of the communities we serve. Our safe recruitment practices ensure that only those that are committed to our high standards join our movement. Our selection process includes rigorous background checks to ensure our commitment to safeguarding children and vulnerable adults.
Applications should be e-mailed to [email protected] indicating the position title and applicant's name in the subject line.
Applications should include a copy of your CV.
Kindly state your salary expectations in your application and provide contacts for three professional referees.
All attached files should be saved under the applicant's name.
Deadline for receipt of applications is 6th September 2023.
Only shortlisted applicants will be contacted.
Mary's Meals never asks candidate to pay any money or pay for tests at any stage of the interview process. We are committed to equal employment opportunity regardless of race, colour, religion, sex, national origin, sexual orientation, age, marital status, disability, gender, gender identity or expression. We are proud to be an equal opportunity employer.