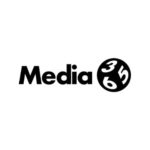 Website Media 365 Limited
Media 365 is seeking an HCD/SBC Advisor who is hard-working, empathetic, curious, creative, and collaborative to join our team. We are looking for someone who can drive the creation of user-centered solutions for various social and behavior change (SBC) and private sector engagement (PSE) activities to ensure the achievement of Media365's scope of work on USAID ZAM-Health and USAID CHEKUP II projects, and, ultimately, project success. The HCD/SBC Advisor role is a hybrid role of user-research, design acumen, SBC and PSE expertise (PSE specifically for ZAM-Health). You must demonstrate proficiency in all aspects of this position.
About Media 365
Media 365 is an award-winning creative consultancy focused on creating brands, campaigns, products, services, experiences, and spaces that people love -through insights, strategy and content.
Established in Lusaka in 2008, we work with local and global clients in the public, private and non-profit sectors. We are change-makers who want to transform the African narrative and create a better life for Africans through innovation and creativity.
About The Job
Joining Media 365 means you'll be joining our team where passionate researchers, strategists and creatives learn, develop, and grow. Work ethic is key to success in working with us.
Key Roles & Responsibilities
Serve as the HCD/SBC Advisor and, technical authority on HCD /SBC
Train research team, other team members and clients on HCD/SBC practices, methods and tools.
Work with research team and other team members to conceptualize, design and conduct immersive, participatory, empathetic ethnographic qualitative research.
Coordinate HCD research and operations across multiple activities
Triangulate findings from primary and secondary research including those from HCD/SBC research, as well as from other data sources, such as literature reviews, baseline surveys, synthesize learnings into crisp insights that set the direction for the design of new campaigns, products, services and interventions.
Lead idea generation (ideation) sessions with team members, clients, creative agencies, and other stakeholders.
Co-create and test prototypes of increasing levels of fidelity through iterative cycles of design.
Support creative agencies and consultants to interpret insights from research, ideation sessions and other HCD processes in order to design materials, approaches and or interventions that respond to the needs of the customers.
Share new and creative ideas, embrace ambiguity, be optimistic, and create innovations rooted in people's actual needs to explore lots of different possibilities for prototypes and solutions.
Interact and plan with the client/project funder on a regular basis, including providing technical guidance on any active engagements, input into proposal development, work planning, project reports, event attendance and participation.
Required Qualifications, Experience and Person Attributes
Master's degree in any of the following; design, communications, anthropology, sociology, psychology, economics, behavioral science, public health, public policy or any field with relevance to Social and Behavior Change programming or research. Or a Bachelor's degree in a relevant field with equivalent work experience.
Minimum 4 years of professional experience in human-centered design and/or closely related areas such as user experience, user research, design thinking/ design strategies, participatory action research, ideally applied to a health setting.
Expertise in user/human centered design practices, methods and tools.
Demonstrated experiencing leading and designing HCD programs in low-income or vulnerable populations, particularly in Sub-Saharan Africa.
Demonstrated experience designing Social and Behavioral Change interventions
Willingness to work beyond normal business hours and travel as required.
Excellent computer skills, particularly with Microsoft Word, Excel, PowerPoint
Excellent oral and written English
Strong writing skills especially writing and drafting/editing technical reports
Strong presentation skills to communicate complex topics in engaging and highly visual ways
Affinity with Media 365 core values
Desirable
Experience deploying HCD in the private sector
Previous work experience in design firms, advertising/ marketing agencies, consultancy or in-house innovation lab for multinational firms
Proficiency in graphic design and/or data visualization
Why Work at Media 365?
Exciting and interesting projects
Fast-paced, agile team great for growth-oriented individuals
Competitive pay and gratuity
Work from home (available as needed)
Flexible work schedule (under special considerations)
Communication allowance
Annual training grant
Professional and career development through our global network
Mentorship from founding Directors
Collegial and social work environment
Mental health support (available as needed)
Contributory lunch scheme (from our in-house catering team)
Work-Life Balance
Work-life balance at Media 365 is in line with consulting norms, meaning your work hours will be dictated by the phase and requirements of the project assigned to you.
We work longer hours in weeks with close deadlines (reasonable to expect a 60-hour work week). However, in weeks with no immediate major deadlines, 40-hour work weeks are the norm.
While some work weeks may be longer than a standard 8 – 5 job, the benefits of being part of the team include interesting projects and the career learning and development that being part of our exclusive team develop.
Interested candidates who meet the criteria are encouraged to apply by completing this form here .Applications are open until the position is filled. Please note, only shortlisted candidates will be contacted. Thank you!