Full Time
Applications have closed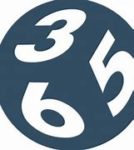 Website Media 365 Limited
Media 365 is an award-winning creative consultancy
DESIGN STRATEGIST (BRANDING AND MARKETING)
Media 365 is seeking a Design Strategist (Branding and Marketing) who is hard-working, empathetic, curious, creative, and collaborative to join our team. We are looking for someone who can take full responsibility for developing brand and marketing strategies for public, private, social enterprises and non-profits on a wide range of topics covering the entire spectrum of the sustainable development goals (SDGs). Collaborating in small cross-functional teams that include researchers, designers, content creators and clients, the Design Strategist (Branding and Marketing) will simplify complex problems into compelling design solutions. The Design Strategist (Branding and Marketing) thinks strategically and systematically to create design solutions across products, services and experiences for our clients, and will also be responsible for setting specific objectives to develop a cohesive and profitable brand and marketing strategy for our company.
About Media 365
Media 365 is an award-winning creative consultancy focused on creating brands, campaigns, products, services, experiences, and spaces that people love -through insights, strategy and content.
Established in Lusaka in 2008, we work with local and global clients in the public, private and non-profit sectors. We are change-makers who want to transform the African narrative and create a better life for Africans through innovation and creativity.
About The Job
Joining Media 365 means you'll be joining our team where passionate researchers, strategists and creatives learn, develop, and grow. Work ethic is key to success in working with us.
Key Roles & Responsibilities
Work hands-on within a project team and closely with clients to gather market, customer, and employee experience insights that can be combined and integrated into the broader solution. .
Conduct research and analytics (e.g. experimental studies, quantitative analysis, modelling, stakeholder interviews, focus groups, other design methodologies) to understand the audience, the environment, the client's strategy and capabilities and identify metrics to measure success, and support recommendations and solutions
Develop brand and marketing strategies that are well articulated and ensure client/ stakeholder buy-in for recommended solutions
Develop business cases to support brand/marketing strategies
Integrate work streams across research, strategy and content, driving collaboration and ensuring that the right people with the right knowledge and expertise are involved.
Manage and prioritize workloads across multiple work streams from concept to completion.
Generate innovative ideas to promote our or our client's brand, products and ensure brand consistency through all marketing channels
Design and implement marketing strategies aligned with business targets
Develop digital campaigns to increase web traffic for both Media 365 and our clients
Forecast market trends
Develop and incorporate systems for customer feedback/ audience engagement for both Media 365 and our clients
Required Qualifications, Experience and Person Attributes
Bachelors' degree or equivalent in marketing, communications, business management or relevant social sciences, or equivalent in work experience
6+ years of experience in branding or marketing, preferably from an agency or innovation firm.
Demonstrable experience with marketing campaigns and digital technologies (e.g. online tools, social media, use of mobile phones)
Knowledge of content management systems
Good writing and presenting skills; you will present our work to clients, stakeholders and explain the thinking behind the work as well as facilitating workshops with clients and manage smaller breakout groups
Experience in identifying and delivering on growth opportunities and bringing products or services to market
A willingness to travel for research, workshops and client activities
Business level fluency in written and spoken English, with excellent abilities in drafting/ editing of technical reports
Significant experience in professional client relationship management
Excellent computer skills, particularly with Microsoft Word, Excel, PowerPoint
Strong technical aptitude, can grasp concepts and new information easily
Ability to mentor juniors
Ability to maintain regular and meaningful communication
High degree of organisational skills and problem solving
Work accurately and pay attention to detail
Data analysis and information synthesizing skills
Willingness to work beyond normal business hours and travel as required.
Affinity with Media 365's core values
Desirable
Proficient in graphic design and/or data visualization
Why Work at Media 365?
Exciting and interesting projects
Fast-paced, agile team great for growth-oriented individuals
Competitive pay and gratuity
Work from home (available as needed)
Flexible work schedule (under special considerations)
Communication allowance
Annual training grant
Professional and career development through our global network
Mentorship from founding Directors
Collegial and social work environment
Mental health support (available as needed)
Contributory lunch scheme (from our in-house catering team)
Work-Life Balance
Work-life balance at Media 365 is in line with consulting norms, meaning your work hours will be dictated by the phase and requirements of the project assigned to you.
We work longer hours in weeks with close deadlines (reasonable to expect a 60-hour work week). However, in weeks with no immediate major deadlines, 40-hour work weeks are the norm.
While some work weeks may be longer than a standard 8 – 5 job, the benefits of being part of the team include interesting projects and the career learning and development that being part of our exclusive team develops.
Interested candidates who meet the criteria are encouraged to apply by completing this form here.
Applications will be accepted until the position is filled. Please note, only shortlisted candidates will be contacted!