Full Time
Applications have closed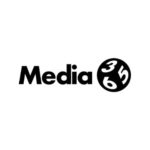 Media 365 is seeking a SKY Girls Zed Project Assistant who is hard-working, empathetic, curious, creative, organised and collaborative to join our team. We are looking for someone who is passionate about research, strategy and content and is able to provide support in the delivery of the Sky Girls Zed Project. If you are a young professional with a passion for learning, hard work and a "can do" attitude, we'd love to hear from you!
About Media 365
Media 365 is an award-winning creative consultancy focused on creating brands, campaigns, products, services, experiences, and spaces that people love -through insights, strategy and content.
Established in Lusaka in 2008, we work with local and global clients in the public, private and non-profit sectors. We are change-makers who want to transform the African narrative and create a better life for Africans through innovation and creativity.
About The Job
Joining Media 365 means you'll be joining our team where passionate researchers, strategists and creatives learn, develop, and grow. Work ethic is key to success in working with us.
Key Roles & Responsibilities
Support the SKY Girls Zed Project Manager in ensuring the operational success of SKY Girls Zed by ensuring seamless project delivery, first-line quality control, monitoring and evaluation
Supporting the delivery of project activities including conducting desk and human-centered design (HCD) research, developing content, supporting activations
Drafting reports, and providing regular status reports (daily, weekly and monthly)
Managing the SKY Girls Zed project calendar, fielding calls and managing correspondence including maintaining the SKY Girls Zed email account
Administrative functions such as planning meetings, drafting minutes, imprest and reconciling expenses
Coordination and maintenance of SKY project filling procedures, including back-ups, project resources and project records (hard and soft copy)
Take the lead in development and circulation of the SKY Girls Zed stakeholder newsletter
Take the lead and management of the SKY Girls Zed Teen Girls Advisory Panel
Managing interns and students who may be attached to the project for work experience.
Additional tasks as assigned
Required Qualifications
Diploma or equivalent in communications, social or natural sciences or equivalent in work experience
Minimum of two years previous work experience in a similar position or carrying out similar functions
Excellent computer skills, particularly with Microsoft Word, Excel, PowerPoint
Good oral and written English
Strong writing skills especially writing and drafting/editing of minutes and technical reports
Can grasp concepts and new information easily
Service and customer oriented
Willingness to work beyond normal business hours and travel as required
A willingness to do "whatever it takes" for "whoever needs it"
Fluent in at least one local language
Desirable
Bachelor's degree in communications, social or natural science
Previous work experience in at least one of the key focus areas for the SDGs
Interested in youth and especially girl-focused projects
Knowledge of/ or interest in design thinking, behavioral science, social marketing and behavior change
Why Work at Media 365?
Exciting and interesting projects
Fast-paced, agile team great for growth-oriented individuals
Competitive pay and gratuity
Work from home (available as needed)
Flexible work schedule (under special considerations)
Communication allowance
Annual training grant
Professional and career development through our global network
Mentorship from founding Directors
Collegial and social work environment
Mental health support (available as needed)
Contributory lunch scheme (from our in-house catering team)
Work-Life Balance
Work-life balance at Media 365 is in line with consulting norms, meaning your work hours will be dictated by the phase and requirements of the project assigned to you.
In weeks with close deadlines, we work longer hours (reasonably to expect a 60-hour work week). In weeks with no immediate major deadlines, 40-hour work weeks are the norm.
You are not joining Media 365 for a standard 8-5 job. You're joining for interesting projects and the career learning and development that being part of our exclusive team develop.
Interested candidates who meet the criteria are encouraged to apply by completing this form here .Applications are open until the position is filled. Please note, only shortlisted candidates will be contacted. Thank you!