Full Time
Applications have closed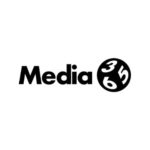 Media 365 is seeking a Project Manager who is hard-working, organised, curious, creative, attentive, passionate and collaborative to join our team. We are looking for someone who is level-headed and can independently manage the SKY Girls Zed project from project planning to reporting, in a way that is appropriate for various stakeholders. The PM must be able to work across multiple activities simultaneously and provide strategic direction, project administration i.e. coordinate cross-functional teams, manage the project scope, prepare work plans, draw up the budget, monitor project KPIs, client reporting, and partnership building (including media, private and nonprofit entities) to ensure project success. Additionally, the SKY Girls Zed PM must stay up to date with relevant research, insights and learnings within the project context.
The successful candidate will be a highly skilled communicator, proactive and quality-focused individual who has demonstrated experience in account or project management, is a master multitasker, diligent, adaptive, resourceful, and analytical and is great at partnership and client relationship management. If that is you, we'd love to hear from you!
About Media 365
Media 365 is an award-winning creative consultancy focused on creating brands, campaigns, products, services, experiences, and spaces that people love -through insights, strategy and content.
Established in Lusaka in 2008, we work with local and global clients in the public, private and non-profit sectors. We are change-makers who want to transform the African narrative and create a better life for Africans through innovation and creativity.
About The Job
Joining Media 365 means you'll be joining our team where passionate researchers, strategists and creatives learn, develop, and grow. Work ethic is key to success in working with us.
Key Roles & Responsibilities
Responsible for the operational success of the project by ensuring seamless team management and development, project delivery, quality control, budget tracking, monitoring and evaluation
Develop and implement strategies for the project in line with client objectives, and Media 365 standards, and ensure satisfactory completion of those objectives.
Ensure strategies are based on audience demographics, psychographics, behavioural insights and current and future trends.
Conduct regular market research/human-centred design research to ensure activities are based on audience insights
Review advertising/ airtime rates to ensure the most cost-effective ways to reach the audience
Work closely with relevant stakeholders (including Government departments, the private sector, industry leaders, and multilateral organisations) to achieve a cohesive and coordinated approach to project delivery, as appropriate
Lead and/or participate in regular project coordination meetings to monitor project progress
Prepare and submit regular project reports and status updates to clients and relevant stakeholders
Ensure proper filing of all project documents in accordance with client and Media 365 standards
Ensure documentation of project case studies, best practices and lessons learned
Proactively seek out opportunities to submit SKY Girls Zed for relevant conferences, awards etc.
Respond to information needs and requests both internally and externally
Represent Media 365 at meetings, workshops and other fora, including making presentations
Train and Mentor junior staff
Additional tasks as assigned
Required Qualifications, Experience and Person Attributes
Bachelor's degree or equivalent in marketing, advertising, communications or a related field.
Minimum of 6 years previous work experience in a similar position or carrying out similar functions (demonstrated account/ project coordination/management), with at least 2 of those at managerial level
Excellent computer skills, particularly with Microsoft Word, Excel, PowerPoint
Excellent oral and written English
Strong writing skills especially writing and drafting/editing technical reports
Strong presentation skills to communicate complex topics in engaging and user-friendly ways
Strong technical aptitude, can grasp concepts and new information easily
Ability to think strategically, set goals and objectives and executive strategy
Ability to mentor juniors
Ability to maintain regular and meaningful communication
High degree of organisational skills and problem-solving
Work accurately and pay attention to detail
Data analysis and information synthesising skills
Understanding of consumer behaviours and industry trends
Willingness to work beyond normal business hours and travel as required.
Affinity with Media 365's values
Desirable
Project Management Certification
Interest in youth, particularly girl-focused projects
Member of Zambia Institute of Marketing
Experience interacting with and collaborating with various stakeholders
such as Government and community structures, NGOs and the private sector
Why Work at Media 365?
Exciting, interesting and varied projects
Fast-paced, agile team great for growth-oriented individuals
Environment suited for individuals that want to challenge the status quo and pioneer first
Competitive pay and gratuity
Work from home (available as needed)
Communication allowance
Annual training grant
Professional and career development through our global network
Collegial and social work environment
Contributory lunch scheme (from our in-house catering team)
Work-Life Balance
Work-life balance at Media 365 is in line with consulting norms, meaning your work hours will be dictated by the phase and requirements of the project assigned to you.
We work longer hours in weeks with close deadlines (reasonable to expect a 60-hour work week). However, in weeks with no immediate major deadlines, 40-hour work weeks are the norm.
While some work weeks may be longer than a standard 8 – 5 job, the benefits of being part of the team include interesting projects and the career learning and development that being part of our exclusive team develop.
Interested candidates who meet the criteria are encouraged to apply by completing this form here .Applications are open until the position is filled. Please note, only shortlisted candidates will be contacted. Thank you!