Contract
1 ZMW / Month
Applications have closed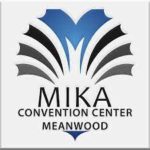 Website MIKA CONVENTION CENTER
MIKA CONVENTION CENTER IS AN EQUAL OPPORTUNITY EMPLOYER
JOB POSITION: CHEF DE PARTIE (CDP- PASTERY SECTION)
DEPARTMENT: FOOD PRODUCTION/KITCHEN
REPORTS TO: EXECUTIVE & SOUS CHEF
POSITION SUMMARY: Ensures the highest standards and consistent quality in the daily preparation of food and keeps up to date with the new products, recipes and preparation techniques. Responsible for creating an assortment of desserts, including pastries, cookies, and other confections.
DUTIES AND RESPONSIBILITIES:
To take care of daily food preparation and duties assigned by the superiors to meet the standard and the quality set by the Restaurant.
Follows the instructions and recommendations from the immediate superiors to complete the daily tasks.
Coordinates daily tasks with the Sous Chef.
Responsible to supervise junior chefs or commis.
nsure that the production, preparation and presentation of food are of the highest quality at all times.
Ensure highest levels of guest satisfaction, quality, operating and food costs on an ongoing basis.
Knowledge of all standard procedures and policies pertaining to food preparation, receiving, storage and sanitation.
Full awareness of all menu items, their recipes, methods of production and presentation standards.
Follows good preservation standards for the proper handling of all food products at the right
Operate and maintain all department equipment and reporting of malfunctioning.
Ensure effective communication between staff by maintaining a secure and friendly working environment.
Establishing and maintaining effective inter-departmental working relationships.
Have excellent knowledge of menu creation, whilst maintaining quality and controlling costs in a volume food business.
Checks periodically expiry dates and proper storage of food items in the section.
Consults daily with Sous Chef and Executive chef on the daily requirements, functions and also about any last minute events.
Guides and trains the subordinates on a daily basis to ensure high motivation and economical working environment.
Operating and managing the pastry section of the kitchen and liaising with the executive and sous chefs to ensure successful working environment.
Preparing ingredients and handling baking and other kitchen equipment.
Creating pastries, baked goods, and confections, by following set recipe.
Developing new recipes for seasonal menus.
Decorating pastries and desserts to ensure beautiful and tasteful presentation.
Meeting with customers to discuss details and planning of custom-made desserts and pastries for special occasions, such as weddings.
Monitoring the stock of baking ingredients.
Ordering new supplies, ingredients, and equipment for the pastry section, when needed, and within budget.
PREREQUISITES:
A Good standard of spoken and written English
Excellent culinary catering talent
Team Player
REQUIRED QUALIFICATION:
Full Grade twelve Certificate
Advanced Certificate in Hotel Management, Food Production, General hospitality or any related programme of study. Diploma or Degree shall be an added advantage.
Must be Computer Literate
REQUIRED EXPERIENCE:
At least 5 years' experience cooking in a well-established full-service hotel, restaurant or and/or minimum of 2 year in a supervisory role. Five star Experience is Desirable and shall act as added advantage.
Interested candidates who meet the criteria above are encouraged to submit their applications letters, with detailed Curriculum Vitae, copies of certificates, and contact details of three (3) traceable referees to:
THE HUMAN RESOURCE AND ADMINISTRATION OFFICER
MIKA CONVENTION CENTER
PLOT NO. 34 'A' SUB 9 WATERFALLS MEANWOOD
OFF GREAT EAST ROAD.
OR
EMAIL: [email protected]
Candidates are free to either submit hard copies or soft copies to the above stated address.
The closing date for receipt of applications is 9th August, 2022.  Only shortlisted candidates will be contacted.
---