Contract
1 ZMW / Month
Applications have closed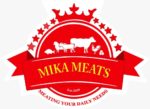 MIKA MEATS LIMITED MIKA MEATS LIMITED
MIKA MEATS IS A SUBSIDIARY COMPANY OF MIKA GROUP OF COMPANIES
TITLE OF POSITION: Heating, Ventilation and Air-conditioning (HVAC) Technician/ Electrician
DEPARTMENT: Maintenance
REPORTS TO: Maintenance Manager
POSITION SUMMARY:  Perform skilled work in the installation, maintenance and repair of electrical and electronic systems, wiring, fixtures, apparatus, and control equipment.   The electrician also diagnoses and inspects electrical systems, equipment, and components to identify
hazards, defects, and the need for adjustment or repair while ensuring compliance with standards. S/he responds to emergency situations during and after hours for the purpose of resolving immediate electrical/refrigeration concerns.
DUTIES AND RESPONSIBILITIES:
Perform skilled electrical/refrigeration work with the ability to install, troubleshoot and repair systems and components
Good knowledge of refrigeration
Good knowledge of central plant chilling system and cold storage
Good knowledge of repair of split and window aircon
Diagnoses causes of problems and/or failures in heating/air conditioning systems for the purpose of identifying equipment and/or Systems repair and/or replacement needs.
Troubleshoot and repair electronic monitoring and control systems.
Assist with preventive maintenance and troubleshooting on HVAC system, electrically powered equipment and appliances.
Maintain inventory and recommend electrical supplies and equipment for purchase
Installs heating and air conditioning equipment and systems for the purpose of providing enhanced and/or upgraded capabilities.
Repairs heating and air conditioning systems and/or components (e.g. pumps, motors, air handlers, fan coils, piping, etc.) for the purpose of ensuring a comfortable work environment.
Responds to emergency situations during or after hours for the purpose of resolving immediate safety concerns.
Perform assigned responsibilities, duties, and tasks according to established practices, procedures, techniques, and standards in a safe manner
JOB SPECIFICATION
Job Title: HVAC technician/ electrician
Required Qualifications
Full grade 12 certificate
Diploma in refrigeration and air-conditioning, electrical engineering or the equivalent, a higher qualification will be an added advantage.
Must be a member of the Engineering Institution of Zambia.
Must be computer literate
Minimum of  3 years' working experience as an electrician and refrigeration.
Required attributes
Good knowledge of resolving electrical situations and problems
Must be able to design and write electrical circuits on paper
Good knowledge of HVAC systems
Good communication and interpersonal skills and a team player.
Must be able to work with minimum supervision and long hours.
Interested candidates who meet the criteria above are encouraged to submit their applications letters, with detailed Curriculum Vitae, copies of certificates, and contact details of three (3) referees to:
THE HUMAN RESOURCES AND ADMINISTRATION MANAGER
MIKA HOTEL KABULONGA
116, OFF KUDU ROAD, KABULONGA
LUSAKA OR
Email: [email protected]
Candidates are free to either submit hard copies or soft copies to the above stated address.
The closing date for receipt of applications is 11th August, 2022.  Only shortlisted candidates will be contacted.