Full Time
August 31, 2022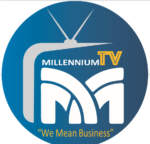 Millennium Television Limited
MILLENNIUM TELEVISION STATION
Zambia's leading business, finance, and developmental Television station wish to recruit the services of a Station Manager.
DUTIES & RESPONSIBILITIES
Superintend and guide operations of the station
Present a workable strategic plan for the station to guide its operations
Ensure all statutory obligations are met timely
Ensure that Millennium Television continues to be the leader in the provision of up-to-date business and factual news.
Work with news editor to ensure that all news bulletins are factual, accurate, balanced
Ensure that all programs are well researched and articulated
Work with news and current affairs editor to coordinate staff assignments
Work with technical staff to ensure quality production
Ensure there is a reliable filing system and ensure that all records are up to date
Represent the Station at various fora and meetings
Constantly monitor the station and make suggestions to improve the output and interaction with our listeners
Work with marketing to increase revenue through program sponsorship and spot adverts
Recommend training that enhances the profile and products from the station
Any other duties assigned to you from time to time
Qualifications
A bachelor's degree or better in journalism or a related field.
Hands-on experience in Electronic Media
Control room experience required
Experience in news production and script review
Live line producing and experience handling breaking news, a proven ability to work well under pressure and deadline
Strong writing and production skills
Outstanding judgment, critical and strategic thinking, organization skills, and an ability to be persistent yet diplomatic
Field producing experience strongly suggested
Must be able to work an extended schedule as the news cycle and deadlines required
Demonstrates strong leadership skills.
Communicates clearly and effectively.
Works well with a team
Exhibits strong problem-solving skills.
Maintains a professional demeanor.
Demonstrates knowledge of current media market trends.
Exhibits familiarity with industry standards.
Demonstrates ability to formulate and manage a realistic budget.
Exhibits the ability to think both creatively and analytically.
TO APPLY
Suitable candidates must send their applications, attaching their current CVs to [email protected]
The closing date for receiving applications is Wednesday, 31st August 2022.
Only shortlisted candidates will be contacted.