Full Time
Applications have closed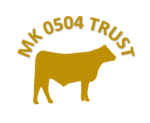 MK ZERO FIVE ZERO FOUR TRUST (FARM)
As a Crop Assistant Manager you will be in charge of everything that has to do with growing crops. This includes planning, land preparation, planting, fertigation, spraying, controlling weeds, harvesting, grading, and record keeping.
We will only consider a candidate with experience and has extensive knowledge of crops production.
QUALIFICATIONS
Grade 12 Certificate
Tevet Diploma or better in Crops Science, General Agriculture or equivalent
5 Years of hands on experience in crops production and management
Good planner and execution skills
Able to lead and motivate a team
Able to keep accurate records and prepare reports
Excellent Communicator
APPLICATION
If you feel you meet the above, send an application with the subject: "APPLICATION AS CROPS ASSISTANT MANAGER" via e-mail to [email protected] Kindly include your Application Letter, Curriculum Vitae and Copies of your qualifications.
DEADLINE
Friday, 6th January, 2023 (before Midnight).