Full Time
Applications have closed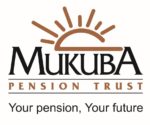 Mukuba Pension Trust
Your Pension, Your Future
OVERVIEW
Mukuba Pension Trust Registered Trustees (MPT) manages two schemes namely; the Defined Benefit Scheme (DB) and the Defined Contribution Scheme (DC). Mukuba Pension Scheme, ("the Scheme"), managed by Mukuba Pension Trust Registered Trustees (MPT), is an Occupational Pension Scheme that was established in April 1982 to maximise the Trust's present and future resources to provide timely and adequate pension benefits to members and their beneficiaries, while valuing the contributions of its employees.
MPT wishes to recruit a suitably qualified, self-motivated and experienced person to fill the following vacant position:
JOB PURPOSE
To provide daily support to the finance team by receiving requests and processing online payments. The employee will record and post cash and non-cash transactions accurately.
KEY RESPONSIBILITIES
Receipting and processing of online payments.
Issuing of receipts to clients on receipt of funds.
Reconciliation of assigned ledgers and bank accounts.
Maintaining accurate petty cash records.
Reporting on the status of advances.
Carrying out bank deposits.
Keeping up to date Trust details held by banks and facilitating communications with banks.
Assisting with audits by providing required information and resolving queries relating to Treasury office.
QUALIFICATION
Full grade 12 Certificate
A bachelor's degree in Finance from a reputable university or a Professional Accounting qualification.
EXPERIENCE
Not less than 1 year of experience in a similar position.
Interested applicants who are suitably qualified and experienced for the above position should submit their applications to the undersigned by 17:00 hours on Friday, 16th September 2022.
The Head – Human Resource and Administration
Mukuba Pension Trust
P O Box 23570
KITWE