Full Time
Applications have closed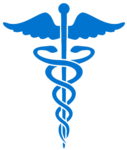 Mukuni Medical Centre is a well-established private clinic in Livingstone, Zambia. It has been providing exceptional healthcare for more than two decades, earning a commendable reputation for excellence and patient care. As we embark on our next phase of growth, we are seeking highly skilled and passionate individuals to join our dynamic team, who share our dedication to delivering top-notch healthcare solutions and contributing to the well-being of our valued patients. The clinic's commitment to excellence, coupled with its evolving state-of-the-art facilities and experienced medical professionals, makes it an ideal workplace for individuals seeking to contribute to the delivery of exceptional patient care.
PURPOSE OF ROLE
We are seeking a Dentist who can diagnose, treat, and provide guidance to our patients on a wide spectrum of dental concerns. The ideal candidate should possess expertise in addressing various dental issues, including routine tasks like plaque removal and more intricate procedures such as dental implant placement. Ultimately, the Dentist's role is to advocate for optimal oral health and assist patients in implementing preventive dental care measures.
ROLE RESPONSIBILITIES
Review patients' medical records.
Ensure the timely delivery of dental services in accordance with facility policies.
Maintain adequate inventory, minimizing wastage.
Ensure the readiness of dental services and equipment.
Prepare patients for treatment, including sedation or anesthesia.
Diagnose dental issues by examining teeth, gums, and X-rays.
Consult with patients, perform cleanings, and establish dental hygiene plans.
Apply treatments like fillings and teeth-whitening agents.
Prescribe necessary medications.
Administer sedatives or anesthesia as needed.
Order diagnostic measures such as X-rays.
Use dental tools for examination and treatment.
Maintain patient oral health records.
Collaborate with staff to provide comprehensive care.
Perform procedures like extractions, root canals, and cavity fillings.
Address bite issues and overcrowding.
Detect and fill cavities.
Design and fit dental prosthetics like crowns and dentures.
Conduct teeth-whitening treatments.
Perform surgeries on oral tissues and bones.
Prescribe medications when required.
QUALIFICATIONS:
Minimum 5yrs Work experience as a Dentist
Doctor of Dental Surgery (DDS), Doctor of Medicine in Dentistry (DMD) or similar degree that gives license to practice the dentist profession
In-depth understanding of dental hygiene
Experience with dental equipment and tools
Experience with surgeries and teeth extractions
Full registration with the Health Professions Council of Zambia (HPCZ) and a valid practicing license
Experience in running a private Dental Clinic will be an added advantage
Strong computer skills and experience with healthcare databases and applications
Willingness to comply with all Zambian laws regarding dental and health care.
APPLICATION
Interested candidates who meet the requirements can send their applications to muku[email protected] with their qualifications/CV attached.