Full Time
September 30, 2023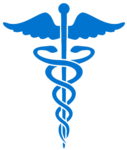 Mukuni Medical Centre is well-established private clinic in Livingstone, Zambia. It has been providing exceptional healthcare for more than two decades, earning a commendable reputation for excellence and patient care. As we embark on our next phase of growth, we are seeking highly skilled and passionate individuals to join our dynamic team, who share our dedication to delivering top-notch healthcare solutions and contributing to the well-being of our valued patients. The clinic's commitment to excellence, coupled with its evolving state-of-the-art facilities and experienced medical professionals, makes it an ideal workplace for individuals seeking to contribute to the delivery of exceptional patient care.
PURPOSE OF ROLE
The theatre scrub nurse is an integral part of the theatre team, responsible for various roles in perioperative nursing. They often assume leadership in managing the nursing staff within the operating theatre. The theatre scrub nurse's primary focus is to deliver patient-centered, compassionate, competent, and high-quality care. They adhere to safe, ethical, and evidence-based nursing practices throughout their duties. With a special dedication to skilled surgical care, the theatre scrub nurse ensures excellence in theatre admission, preoperative, surgical, and post-operative care.
The primary responsibilities include providing and coordinating patient care, educating patients about health conditions, and offering emotional support to patients and their families. Compassion and caring attitudes are essential in interactions with patients. The ability to take initiative and proactively solve problems is important. Effective teamwork should be demonstrated, and basic computer literacy is required. Being detail-oriented and possessing strong customer service skills are also necessary attributes.
ROLE ACCOUNTABILITIES
1.    Ensure adherence to standard operating policies and procedures related to theatre nursing, infection prevention and control, and general nursing care.
2.    Assess, plan, implement, and evaluate individualized care plans for patients in the perioperative environment.
3.    Provide timely and skilled assistance as a member of the theatre team, rotating through roles such as scrub and recovery nurse as required.
4.    Deliver nursing care that is always respectful, ethical, and professional, maintaining patient dignity and confidentiality.
5.    Exhibit proficiency in theatre operations, including maintaining a sterile environment, employing aseptic techniques, practicing infection control and prevention, understanding anatomy and physiology, utilizing proper surgical techniques and equipment, and prioritizing health and safety.
6.    Maintain effective communication with patients' families, caregivers, and the theatre team to ensure smooth progression of each theatre list.
7.    Stay updated with current nursing knowledge, skills, and practices to perform all required duties effectively.
8.    Demonstrate awareness of and compliance with legal and ethical aspects of perioperative nursing.
9.    Be accessible at all times while on-call for shift work or in case of emergencies.
ROLE RESPONSIBILITIES
1.    Ensure the coordination of a smooth and safe patient flow during the entire surgical process, including the transfer of patients to and from the operating theatre. Collaborate with other departments to ensure the safe and efficient transportation of patients
2.    Support the Theatre Unit Leader in creating theatre lists and scheduling appropriate staff for surgeries based on priorities, emergencies, and waiting lists.
3.    Prepare the operating room and maintain sterile fields by organizing surgical instruments, equipment, and supplies.
4.    Perform surgical procedures according to standard protocols and provide a report to the surgeon prior, during and after the surgery.
5.    Ensure proper functioning and safety of surgical equipment, conducting checks and addressing any issues.
6.    Demonstrate knowledge and compliance with cleaning, disinfection, and sterilization of reusable medical instruments.
7.    Maintain inventory and stock levels in the theatre department, monitoring usage and ensuring appropriate supplies are available.
8.    Ensure proper handover and patient identification checks prior to admission to the theatre department.
9.    Educate patients pre- and post-operatively and maintain a respectful and caring approach.
10.  Prepare patients for surgery, monitor vital signs, and administer prescribed medications.
11.  Maintain accurate nursing records and complete required checklists and documentation.
12.  Adhere to infection control policies, including proper hand hygiene and use of personal protective equipment.
13.  Ensure understanding and adherence to standard procedures among nursing staff.
14.  Report incidents, accidents, complaints, and equipment issues promptly and complete incident reporting as required.
15.  Perform duties assigned by the Theatre Coordinator, Surgeon, or Clinic Manager within the nursing scope of practice.
16.  Assist the surgical team, anticipate instrument needs, manage specimen handling, and provide wound exposure.
17.  Keep records of surgical supplies for accurate billing and submit billing sheets for proper patient billing.
QUALIFICATIONS:
Full Grade 12 Certificate or equivalent
Degree/Diploma in Registered Theatre Nursing.
Full registration with the Health Professions Council of Zambia (HPCZ) and a valid practicing license.
At least 3 years work experience as a theatre scrub nurse in a hospital setting.
Basic Life Support training will be an added advantage but is not a requirement.
APPLICATION
Interested candidates who meet the requirements can send their applications to muku[email protected] with their qualifications/CV attached.