Full Time
Applications have closed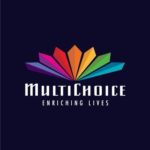 Integrated Communications Specialist
Purpose of the Position:
This is a position within the marketing team where you are required to support the Content Marketing Manager and related teams with traditional and digital content production, implementation and monitoring to increase volume of editorial coverage, drive growth in TV ratings, positive PR, brand awareness and improve integrated communication efforts around key content titles.
You will be part of a team of highly motivated, passionate individuals and will be expected to deliver to P&L-impacting KPIs. You will be involved in supporting and facilitating PR campaign planning for traditional communications, digital platforms, development, and implementation within the market.
The ideal candidate should be skilled in collaborative work and be able to effectively engage with the Marketing team. This includes the ability to strategize, plan, implement, and report on campaigns and always-on projects that are closely aligned with business objectives.
The role also involves occasional collaboration with the Corporate Affairs team to support and coordinate efforts. The candidate should be able to facilitate synergistic initiatives as needed. This may include sharing information, resources, or insights to ensure a cohesive approach to achieving corporate goals. Coordination of media agencies/houses and influencer partnerships are within your sphere and influence and supported by you.
Qualifications
Bachelor's Degree or Diploma in Communications, Digital Marketing, Marketing, Journalism, Public Relations, Social Media Management
Experience
Minimum of 2-5 years' experience in Strategic communications and/or digital communications
If you are interested and would like to apply, please send your application letter with a detailed CV via email to [email protected] and [email protected] before close of business, Thursday 23rd November 2023.
Please note that only shortlisted candidates will be contacted.