Full Time
Applications have closed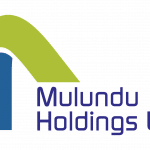 Website Mulundu Holdings Limited
Mulundu Holdings Limited is an enterprise with interest in Media, Insurance and Manufacturing.
In line with its mission, Mulundu Holdings Limited seeks to recruit a highly motivated, result oriented, well qualified and experienced professional to fill the vacancy of Risk and Internal Auditor reporting to the Group Executive Chairman and the Board of Directors.
ROLE PROFILE
The Risk and Internal Auditor will oversee the formulation and implementation of policies and procedures across all entities to ensure consistency and quality assurance; and to deliver the companies strategic objectives by objectively assessing the adequacy and effectiveness of governance and management risks.
MAIN ROLES & RESPONSIBILITIES
Participates in the formulation and review of the Strategic Plan of each entity under the Group
Develops the Internal Audit and Risk Strategy for each entity.
Prepares and develops departmental workplan and budget.
Develops and executes the annual audit plan and perform duties necessary to achieve the internal audit and risk objectives.
Evaluates the entities system of risk management, governance, and control to ensure that it is functioning as planned and that it is updated as necessary to meet changes in operating conditions.
Coordinates the internal audit efforts with those of the company's external auditors to minimise duplication of effort.
Ensures that senior management and the Audit Board Committee are aware of current issues related to all areas covered by the Audit and Risk department, including internal financial controls, corporate governance, audit committee and internal audit matters.
Involvement in the implementation of new processes and systems to provide an independent view of the quality of the project management and to embed an effective control framework from the start.
Participates in the inspection of investee company's records, Conduct in Due Diligence on prospective investment and in the reviewing and monitoring of the Risk Management programme in the investee companies.
QUALIFICATIONS, SKILLS, EXPERIENCE
Grade 12 Full Certificate
Bachelor's degree and/or professional qualification i.e. ACCA, CIMA, or ZICA
Professional Membership of ZICA and the Institute of Internal Auditors (IIA)/ Certified Information System Auditor (CISA) an added advantage
Master's Degree from reputable institution an added advantage
5 years' work experience in similar position
Leadership skills
Excellent problem solving and presentation skills.
Excellent communication and negotiation skills.
Ability to work collaboratively with other key stakeholders
Proficient in using computers and use of computer audit assisted techniques (CAAT's)
APPLICATION PROCESS:
Email your CV and cover letter ONLY to [email protected] by Tuesday 17 January, 2023.
Please use the subject line "RISK AND INTERNAL AUDITOR"
Applications must be addressed to:
Group Human Resource Manager
Mulundu Holdings Ltd
P/Bag E383
Lusaka, Zambia