Full Time
Applications have closed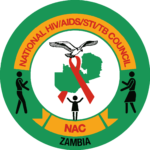 Website NATIONAL HIV/AIDS/STI/TB COUNCIL
A Nation free from the threat of HIV & AIDS by 2030
Job Purpose
Reporting to the Administration Manager, the Administration Officer will provide oversight on the acquisition, utilisation and maintenance of human capital and other organisational assets, provide administrative related services for the effective and efficient implementation of Council's mandate, develop strong relations with other Directorates/Units to identify cohesiveness, health of teams and staff welfare. The job holder shall also facilitate performance management systems, develop and implement HR policies, processes, plans, procedures and strategies for the effective and smooth delivery of operations within the Administration Unit.
Principal Accountabilities
Ensures effective recruitment and management of human resources through training and staff development programmes for all employees to provide the best talent.
Ensures that the Terms and Conditions of Service are updated and implemented.
Undertake all routine human resource and administration support functions including maintaining records, placing advertisement, convening interview panels and liaison with payroll.
Prepares and submits periodic performance reports to the Administration Manager in order achieve set objectives.
Ensures effective utilisation of NAC Fleet for transport mobility as necessary from time to time.
Oversees management of transport including transport requisitions, insurance, maintenance, repairs and licensing.
Ensures the provision of utility services relating to service contracts for security, cleaning and maintenance of equipment.
Ensures that the Council properties are protected.
Maintains good working relationship with Line Managers to effectively monitor all staff movements to know who is at duty station.
Prepares Annual Leave Plan in order to ensure continuance of business objectives.
Supervise the provision of adequate and efficient secretarial services to the Council and Committee meetings in order to facilitate smooth operations.
Effective supervision of Administrative Assistants, Receptionist, Office Assistants and drivers.
Records Management including filing, folio indexing and referencing of subject matters.
Updates staff data and information in order to ensure accuracy and up to date Human Resource information systems.
Ensures available of employment contracts to all serving employees.
Oversee the effective maintenance and cleaning of buildings and surroundings in order to promote a conducive working environment.
Work with line and senior managers to oversee staff performance management.
Submit midterm and end of contract gratuities at each anniversary.
Works with Administration Manager and senior managers in the preparation of Council committees and Council meetings.
Develop Annual Leave Plan for all staff and ensure staff is encouraged to take leave according to leave plan.
Performs any other official duties as assigned by the Administration Manager.
Qualifications:
Full grade 12 certificate with at least 5 Credits at "O" Level including English and Mathematics.
Bachelor of Arts in Human Resource Management, Business Administration, Public Administration or its equivalent
Masters Degree a related field is an added advantage.
Full Member of the Zambia Institute of Human Resource Management (MZIHRM) with valid practicing license.
Excellent working knowledge of a wide range of Labour Laws.
Excellent interpersonal and organizational skills.
Required Experience and Skills:
Experience in Policy interpretation, improvements and human resource management initiatives yielding performance improvements
At least 5 years' experience in a similar role
Experience in managing staff
Knowledge of Labour Laws
Knowledge of HRIS
Ability to work effectively in a multi-cultural environment
Effective written communication skills
Effective oral communication skills
Submission of Applications
Applications accompanied by Curriculum Vitae, Certified copies of National Registration Card, Academic and Professional qualifications should be addressed to:
The Director General
National HIV/AIDS/STI/TB Council
Plot 315, Independence Avenue
P. O. Box 38718
LUSAKA
Applications may also be emailed in PDF single file format to: [email protected] Closing date for receipt of applications is by close of business on Monday, 20th March, 2023