Full Time
Applications have closed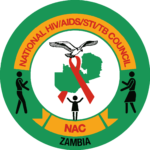 Website NATIONAL HIV/AIDS/STI/TB COUNCIL
Job Purpose
Reporting to the Director General, the Director Policy and Planning will provide leadership for policy formulation, implementation, monitoring and evaluation as well as strategic and operational planning in order to ensure that policies and plans are in line with the mission, vision and values of the National HIV/AIDS/STI/TB Council.
Principal Accountabilities
Effectively leads the implementation and monitoring and evaluation of the National HIV/AIDS/STI/TB policy
Actively participates in the conceptualization of public policies which have a bearing on HIV and AIDS in Zambia
Critically analyses public policies in order to determine how they impact the HIV and AIDS response agenda
Effectively and timely spearheads the development and revision of the National HIV/AIDS/STI/TB Council Strategic Frameworks and operational plans.
Ensures availability, accessibility and use of accurate and current strategic information in policy formulation, programme development and decision-making processes.
Regularly tracks adherence of sectors to national HIV policies, guidelines and plans in order to ensure uniformity of implementation.
Effectively builds the capacity of NAC and its decentralized structures in HIV and AIDS related policy interpretation, strategic and operational planning matters.
Ensures effective coordination of the development and application of alternative remedies in the management of HIV and AIDS by various stakeholders.
Manages timely development of work plans and operationalisation of the annual performance system (APAS) in order to monitor, evaluate and enhance performance in the directorate.
Manages effectively, the utilization of human, financial and material resources in the directorate in order to ensure effective and efficient operations and the attainment of directorate and corporate objectives.
Perform any other official duties assigned by the Director General from time to time.
Qualifications
Grade 12 certifi9cate with at least 5 Credits at "O" Level including English and Mathematics.
A degree in Development Studies or equivalent from a recognised university.
Masters in Development Studies, Strategic Management, Organizational Leadership or equivalent from a recognized university.
A qualification in Monitoring and Evaluation will be an added advantage.
Knowledge and Skills Requirements
At least seven (7) years' experience in policy formulation and implementation, five (5) of which should be at senior management level.
Significant experience in strategic planning in a multisectoral environment.
Effective written and oral communication skills.
Information Technology and analytical skills including the ability to operate specialized computer software application programmes.
Strong leadership and interpersonal skills
HOW TO APPLY
Applicants must submit hard copies of application letters, current Curriculum Vitae, Certified copies of relevant academic and professional qualifications no later than 25th July, 2022. The envelope must be clearly marked with specific title of the job applied for and, addressed to:
The Director General
National HIV/AIDS/STI/TB Council
Plot 315, Independence Avenue
P.O BOX 38718
LUSAKA
Submissions of applications by email will not be accepted. Only shortlisted candidates will be contacted. The National HIV/AIDS/STI/TB Council is an Equal Opportunity Employer.