Full Time
Applications have closed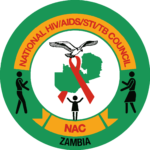 Website NATIONAL HIV/AIDS/STI/TB COUNCIL
Job Purpose
Reporting to the Finance Manager, the Financial Accountant will direct and oversee all the financial activities to include the preparation of forecasts and budgets, periodic financial reports in order to ensure the effective and efficient utilization of the resources of the National HIV/AIDS/STI/TB Council.
Principal Accountabilities
Supports the Finance Manager in the preparation of budgets and financial reports.
Provides effective and efficient financial services to the Finance Manager in order to facilitate the achievement of the Finance Department's objectives.
Responsible for day-to-day supervision of the accounting staff to ensure record keeping, financial and management reporting in NAC.
Ensures that all financial procedures and systems conform to standing financial instructions and national legislation.
Prepare quarterly and monthly variance reports
Manage payables to ensure they are paid promptly.
Manage receivables in accordance with the regulations.
Ensure budget monitoring to ensure expenditure is maintained according to the approved budget.
Produce timely and accurate accounts, together with explanatory reports to the Council and for auditing purposes and presents these when required.
Ensure maintenance of appropriate internal controls and financial procedures.
Working with the Finance Manager, coordinate statutory and other audits conducted on resources managed by the Council.
Ensuring statutory obligations s are met regarding the Council and staff (PAYE, Social Security, Local authority taxes
Ensure timely preparation of the payroll
Ensure timely preparation of bank reconciliations
Perform any other duties assigned by the Finance Manager.
Qualifications
Full Grade 12 certificate with credit or better in Mathematics and English.
Degree in either Accounting or Full professional accountancy qualification such as ACCA/CIMA/ZICA.
Member of ZICA.
3 Years' post qualifying relevant experience in similar capacity.
Experience and Skills
At least five (5) years' experience in accounting/finance with increasing responsibilities.
Experience in managing professional staff.
Effective verbal and written communication skills
Proficient in accounting software preferably Microsoft Dynamics NAV
Proficient in Microsoft Office
Interpersonal skills
Honest and trustworthy
Demonstrate sound work ethics
Detail consciousness
Team orientation
Decisiveness and Assertiveness
HOW TO APPLY
Applicants must submit hard copies of application letters, current Curriculum Vitae, Certified copies of relevant academic and professional qualifications no later than 29th July, 2022. The envelope must be clearly marked with specific title of the job applied for and, addressed to:
The Director General
National HIV/AIDS/STI/TB Council
Plot 315, Independence Avenue
P.O BOX 38718
LUSAKA
Submissions of applications by email will not be accepted. Only shortlisted candidates will be contacted. The National HIV/AIDS/STI/TB Council is an Equal Opportunity Employer.