Full Time
Applications have closed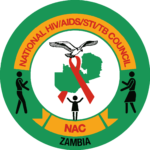 Website NATIONAL HIV/AIDS/STI/TB COUNCIL
Job Purpose
Reporting to the Director General the applicant will provide strategic information, coordinate HIV and AIDS related research and support HIV and AIDS monitoring and evaluation activities in the HIV Response in Zambia.
Principal Accountabilities
Coordinate and supervise all activities related to research on HIV and AIDS
Analyze and triangulate various data and information sources for a concise, more complete picture of the HIV/AIDS/STI/TB situation in Zambia.
Showcase interrelationship between HIV/AIDS/STI/TB and other co-morbidities.
Suggest possible areas and opportunities to create and or enhance synergies between HIV/AIDS/STI/TB with other focus by other government line ministries; and for focused value-for money policy formulation and programme implementation.
Make use existing data to model/forecast possible scenarios and thus, suggest possible means to mitigate and or perpetuate ills/gains made, as case may be.
Facilitate trainings of sub national staff in Epidemiology for Data Use in support of evidence-based programming for the National HIV Response.
Prepare concise reports, train/build capacity in surveillance, data management, use and mining.
Develop and maintain a database of all HIV and AIDS related research work done in Zambia'
Work with the technical working group on research in order to come up with policies to improve research development.
Coordinate transition of research findings into policies, strategies, and guidelines in order to enhance decentralized response
Ensures that appropriate and consistent advocacy is undertaken in relation to the research agenda
In collaboration with stakeholders,
strengthen surveillance, monitoring systems including health information systems with attention to the quality of data including the use of unique identifiers and
organize HIV dissemination fora.
Promote data systems and survey tools for policies and programmes.
Accompanies the development of community-led monitoring (CLM) systems.
Support the work of the Research Ethics, Traditional Remedies and Alternative Medicines Committee in pushing the agenda for research in Zambia.
Perform any other duties assigned by the Director General.
Qualifications
Full grade 12 certificate with at least 5 Credits at "O" Level including English and Mathematics.
Bachelor and Masters of Science in Public Health, Bio-statistics, Epidemiology, Demography or a relevant technical field from a recognized university.
Experience and Skills:
Experience in epidemiology, biostatistics and monitoring and evaluation
At least 5 years' experience working in the HIV/AIDS field with increasing responsibilities
At least 5 years' experience in the design, development and operational application of strategic information systems of HIV/AIDS programmes
At least 3 years' experience doing research related work including disease surveillance
Experience working with research institutions
Knowledge of research ethics and human subject's review
Should have published at least once as a first author in a peer reviewed journal
Ability to use various statistical analysis packages including SPSS, SAS, STATA, Epi Info and ZamInfo to undertake advanced data analysis
HOW TO APPLY
Applicants must submit hard copies of application letters, current Curriculum Vitae, Certified copies of relevant academic and professional qualifications no later than 25th July, 2022. The envelope must be clearly marked with specific title of the job applied for and, addressed to:
The Director General
National HIV/AIDS/STI/TB Council
Plot 315, Independence Avenue
P.O BOX 38718
LUSAKA
Submissions of applications by email will not be accepted. Only shortlisted candidates will be contacted. The National HIV/AIDS/STI/TB Council is an Equal Opportunity Employer.