Full Time
Applications have closed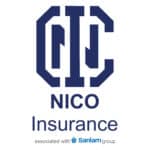 Website NICO Insurance Zambia Limited
NICO Insurance Zambia Limited, a general insurance company, has been operating in Zambia since 1st October 1997, and has branches in Lusaka, Kitwe, Ndola, Livingstone and Chipata. NICO Insurance Zambia Limited is a member of NICO Group of Companies operating in Malawi, and Sanlam through Sanlam Emerging Markets. The Company is now seeking to identify a qualified individual to be engaged as Assistant Claims Manager.
The Assistant Claims Manager shall be responsible for assisting the Claims Manager to reduce the loss ratio by avoiding leakage whilst maintaining excellent claims service and will be based at the Head Office.
Main duties will include the following:
Assist in the proactive and fair handling of all claims in a cost-effective manner.
Support the prompt registration of claims according to company guidelines and accurately set reserves upon receipt of notifications.
Collaborate with the Claims Manager to strictly adhere to customer service level agreements and company operational requirements.
Help in keeping clients regularly informed about the status of their claims, ensuring transparency and timeliness.
Assist in the timely and effective resolution of customer complaints.
Aid in ensuring that repair costs align with repairer contracts and parts suppliers' prices.
Assist in scrutinizing claims thoroughly to ensure that damages correspond to the circumstances of each loss.
Participate in inspections and assessments of both motor and non-motor claims promptly.
Support the management of repairer relationships to ensure compliance with contract terms and agreed repair turnaround times.
Support the Claims Manager to ensure the timely appointment of Loss Adjusters/Assessors.
Assist in securing and selling salvages at reasonable prices, following policy guidelines.
Contribute to the settlement of litigation claims within Court Orders.
Assist in the timely preparation of claims reports as required by management on a daily, weekly, and monthly basis.
Support the successful month-end closing for the claims department.
Ensure that claims are processed within the underwriting terms and conditions.
Ensure 100% compliance with the claim's manual procedure and existing regulatory requirements.
Requirements:
Have a first degree in Insurance and preferably an Advanced Diploma in Insurance from the Chartered Institute of Insurance or equivalent.
Have a minimum of six (6) years' experience, two (2) of which should be at supervisory level.
Proven knowledge of insurance standards and procedures.
High attention to detail and excellent analytical skills.
Sound independent judgement and high integrity.
Paid-up member of Insurance Association of Zambia.
Those who meet the above stated requirements may send their applications letters accompanied with copies of their academic, educational qualifications and curriculum vitae to:
The Human Resource & Administration Manager
NICO Insurance Zambia Limited
Plot number 6106/61607, Great East Road, Northmead
P.O. Box 32825
Lusaka, Zambia.
Or via the following email address: [email protected]
The closing date for receipt of applications is Thursday 16th November 2023. Only shortlisted candidates will be contacted for interviews.