Internship
Applications have closed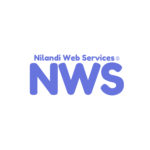 Nilandi Web Services is a software application and web development company whose aim is to help businesses get ahead by automating their day-to-day business processes thereby creating convenience for their clients while improving efficiency. Every year Nilandi Web Services provides newly graduated Computer Science students the opportunity to gain hands on industry experience to kick start their career.
Responsibilities:
Collaborate with the development team to assist in the design, development, and maintenance of client websites, web applications and web servers.
Assist in coding, testing, and debugging websites and web applications using HTML, CSS, JavaScript, and other relevant technologies.
Support the implementation of responsive design to ensure seamless user experiences across various devices and screen sizes.
Assist in customizing web projects, SEO, web security and Email setup
Graphic design to ensure visually appealing media in adobe creative suits.
Knowledge in WordPress, Digital marketing,
Conduct regular website updates, content management, and troubleshooting.
Participate in brainstorming and planning sessions to contribute creative ideas for web development projects.
Stay updated on industry trends, best practices, and emerging technologies in web development.
Qualifications:
Degree in Computer Science, Artificial intelligence, Software Engineering or any related field
Basic understanding of HTML, CSS, JavaScript, Php and other web development languages.
Familiarity with digital marketing, SEO tools and adobe creative suite
Strong attention to detail and problem-solving skills.
Good communication and collaboration skills within a team environment
Benefits:
Hands-on experience working on real web development and projects.
 Mentorship and guidance from experienced web developers.
Opportunity to learn about different aspects of web development and gain exposure to industry-standard practices.
Networking opportunities within the company and the potential for future employment.
Application Process: To apply, please submit your resume and a cover letter to [email protected]. In your cover letter, please include your motivations for pursuing this internship and your conditions for accepting this internship.