Internship
TBA / Month
Applications have closed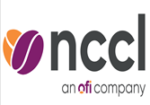 Northern Coffee Corporation Limited
Northern Coffee Corporation Limited a subsidiary of OLAM.
Sustainability Intern – East Africa
Country:  Uganda
Function:  Corporate Responsibility and Sustainability
Sub-Function:  Corporate Responsibility and Sustainability
About Us
We are a global leader in food & beverage ingredients. Pioneers at heart, we operate at the forefront of consumer trends to provide food & beverage manufacturers with products and ingredients that will delight their consumers. Making a positive impact on people and planet is all part of the delight. With a deep-rooted presence in the countries where our ingredients are grown, we are closer to farmers, enabling better quality, and more reliable, traceable and transparent supply. Supplying products and ingredients at scale is just the start. We add value through our unique, complementary portfolio of natural, delicious and nutritious products. With our fresh thinking, we help our customers unleash the sensory and functional attributes of cocoa, coffee, dairy, nuts and spices so they can create naturally good food & beverage products that meet consumer expectations. And whoever we're with, whatever we're doing, we always make it real.
Project Description
Duration – 6 months
The intern's main responsibility is to assist the Africa Sustainability Council in create Standard Operating Procedures for Sustainability activities in Africa
Conduct discussions with designated Subject Matter Experts and leads across sustainability activities in Africa
Create one SOP template and SPOs for each of the areas described below
Ensure that realities of each relevant product and country are considered in the SOPs
Report SOP drafts on a timely basis to the Africa Sustainability Council
Ensure validation of drafts by designated experts
Key Skills and Requirement
Studies in Quality Assurance, Processes and Procedures
Related sustainability studies
Good communication skills
Good documentation skills
Very good spoken and written English and French
Application Deadline: 20th September 2023.
ofi is an equal opportunity/affirmative action employer. All qualified applicants will receive consideration for employment without regard to race, color, religion, sex, nationality, disability, protected veteran status, sexual orientation, gender identity, gender expression, genetic information, or any other characteristic protected by law.
Applicants are requested to complete all required steps in the application process including providing a resume/CV in order to be considered for open roles.