Full Time
TBA. ZMW / Month
Applications have closed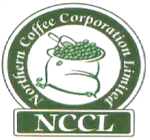 Northern Coffee Corporation Limited
Northern Coffee Corporation Limited a subsidiary of OLAM.
JOB ADVERT
Location: Kasama
Business: Coffee Plantation
Position Type: Contract
Job Title: Mechanic
Job Summary:
We are seeking a skilled Mechanic to join our team. The Mechanic will be responsible for repair of all farm equipment's, re-assemble mechanical components, change oil and filters, and perform other routine mechanical tasks.
Key Responsibilities:
Build and assemble machines or mechanical components according to requirements.
Inspect machines, engines, transmissions etc.
Conduct repairs aiming for maximum reliability.
Troubleshoot reported problems and resolve them in a timely manner.
Perform thorough maintenance on machinery
Requirements and skills
Proven 2+ years of work experience in Agriculture mechanic or Advanced heavy equipment repair.
Grade 12 Certificate
Advanced Certificate in Agriculture mechanic or Advanced heavy equipment repair
Knowledge of vehicle repair.
Excellent mechanical skills.
Ability to follow instructions.
Ability to use power and hand tools.
Excellent analytical and problem-solving skills.
Ability to read service and repair manuals.
Ability to complete assigned tasks in a timely
To Apply: Send electronic submissions of your CV, cover letter and the highest necessary qualifications to [email protected] / [email protected] by 20/05/ 2023