Internship
Applications have closed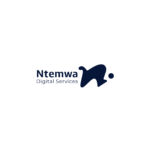 Ntemwa Digital Services
Ntemwa Digital Services – Lusaka
We also provide other services including graphic design and branding at Ntemwa Digital Services, a start-up software development firm. Our aim is to provide state of the art infrastructure solutions for data, security, analytics, and serverless capabilities, we hope to provide software solutions for our clients across every class of compute and every class of application.
We are searching for a proactive and dynamic sales executive who is focused on locating SME and Start-ups clients who need to brand their products that they sell in the market places . The salesperson will have to work on a commission basis for Ntemwa Digital Services,
Responsibilities
Forecast sales, develop "out of the box" sales strategies/models and evaluate their effectiveness
Evaluate customer needs and build productive long-lasting relationships
Research accounts and generate or follow through sales leads and meet targets
Attend meeting, sales events, and trainings to keep abreast of the latest developments
Report and provide feedback to management using financial statistical data
Setting sales goals and developing sales strategies.
Researching prospects and generating leads.
Contacting potential and existing customers on the phone, by email, and in person.
Handling customer questions, inquiries, and complaints.
Preparing and sending quotes and proposals.
Qualifications
Grade 12 School Certificate.
Minimum 2 years' Experience in Sales
Good Knowledge in Graphics designing an added advantage
Effective negotiating skills with ability to close sales
Excellent interpersonal and presentation skills (written and verbal)
Mature approach to long-term relationship development with customers
The ability to represent the company at external events
Start-up experience would be an advantage