Full Time
Applications have closed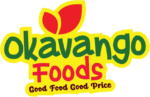 Are you a diligent and detail-oriented individual with a strong background in finance and accounting? Do you possess the skills to manage financial transactions accurately and maintain impeccable records? If so, we invite you to join the team at Okavango Foods Limited, a leading food processing company located in Lusaka. We are currently in search of an experienced Assistant Accountant to play a vital role in our financial operations.
About Okavango Foods Limited:
Okavango Foods Limited is a well-established company in the food processing sector, renowned for delivering top-quality products to our loyal customer base. With a team of 35 dedicated professionals, we take pride in upholding the highest standards of quality and innovation in our industry.
Position: Assistant Accountant Location: Lusaka Reporting To: Accountant
Key Responsibilities:
Collaborate with the Accountant to oversee day-to-day financial activities.
Manage and execute payments accurately and on time.
Ensure meticulous record-keeping and filing of financial documents.
Take charge of taxation tasks, including preparation and timely submission of tax returns.
Handle NAPSA and NHIMA contributions and related compliance.
Conduct regular reconciliations to maintain accurate financial records.
Utilize advanced Excel skills to analyze financial data and support reporting.
Assist in the preparation of comprehensive financial statements.
Qualifications and Experience:
Demonstrated experience in a similar role, encompassing payments, records filing, reconciling, taxation, NAPSA, NHIMA, and general assistant accountant duties.
Solid grasp of accounting principles and best practices.
Proficiency in Microsoft Excel for effective financial analysis and reporting.
Exceptional attention to detail and organizational abilities.
Capable of multitasking and meeting deadlines within a fast-paced environment.
Experience in reconciliation processes and payment management.
Note: This role will require availability on weekends and some public holidays.
Application Requirements: We hold experience in high regard, placing it on par with formal qualifications for this role. All interested candidates are encouraged to apply.
To submit your application, kindly provide the following documents:
Detailed CV/resume outlining your pertinent work experience.
Copies of your Grade 12 qualifications.
Applicable certifications.
How to Apply: Send your application documents to [email protected] using the subject line "Application for Assistant Accountant – [Your Full Name]". Applications must reach us by 26th AUGUST 2023.
Join the team at Okavango Foods Limited and become an integral part of our mission to deliver top-tier food products while advancing your career in finance and accounting.
For more insights into our company, please visit our Facebook page
Note: Only shortlisted candidates will be contacted for interviews.
Okavango Foods Limited is an equal-opportunity employer that welcomes applicants from diverse backgrounds and experiences.