Full Time
Applications have closed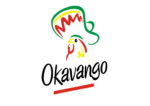 Okavango Foods Limited
A thriving local food manufacturing company is seeking a vibrant, innovative and competent individual to join its team as an Assistant Accountant to be based in Lusaka on full time basis.
Below are the functions you will be expected to perform;
Maintaining of daily and monthly bank and Cash reconciliation and ensure it balances as per bank statement
Capturing of all purchase invoices in sequential order in into the accounting software (QuickBooks)
Allocation of invoices to the system, scrutinizing the expense ledger accounts
Ensuring that debtors and creditors are balancing on, monthly and yearly basis
Ensuring that all aged analysis are up to date and payments have been allocated
Reviewing and signing off on all the accounts payable aged analysis on a weekly and monthly basis ensuring that all supplier accounts are balancing.
Ensuring that all costs have been processed and whether accruals need to be raised
Preparation, classification, recording and processing accounting transactions and ensures that allocation to accounts is accurate.
Ensuring that all invoices are processed timeously
Allocation of invoices and receipts to the system
Ensuring that all customer accounts are up to date and payments have been allocated
Reconciliation of customer accounts and their balance
Reviewing all the accounts receivable age analysis on a weekly and monthly basis ensuring that all customer age analysis balancing.
Preparation of stock variance reports on daily basis.
Assisting in the preparation of the Audit files and finalization of year end accounts.
Filing of all statutory obligations such as NAPSA, NHIMA, PAYE and VAT on a timely basis.
Preparation of provisional and final income tax returns.
Ensuring that all documents are properly filed.
Assisting in the Preparation of Management Accounts.
Posting journals into the system.
Any other duties assigned by supervisor.
Qualifications
Grade 12 Certificate
ZICA II, ACCA II, CIMA II or Diploma in Accountancy
At least (2) two years' experience in an manufacturing accounting environment
Required computer literacy levels
Strong Excel skills and knowledge of an accounting package
Attributes
Strong, conceptual and problem-solving skills.
Detailed process and analytical ability.
Strong verbal / analytical reasoning ability.
Customer Service orientated.
Operational and Process excellence.
Ability to work in pressured and deadline-driven operating environment
Ability to self-manage workload and work independently
Detail-orientated with the technical aptitude and ability to perform tasks accurately and comprehensively.
Results driven, bias for action and a passion for excellence.
Should be tax cautious and be able to compute taxes in a timely manner.
If you meet above the requirements, please send your cover letter ( indicating your salary expectation) and updated Curriculum Vitae to [email protected] by 12th November 2022.