Internship
Applications have closed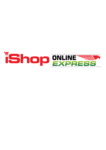 Established in 2016, Online Express Ltd, has been offering ecommerce postal services the UK, USA, EU and China. We are a licensed international and domestic postal courier company under the Laws of the Republic of Zambia.
As the company continues to grow, we have openings in Accounts Departments. We are looking for two interns and If you are straight out of school and would like an opportunity to grow in the service industry, this is the opportunity for you.
Forward your credentials to [email protected]