Full Time
N/A ZMK / Month
Applications have closed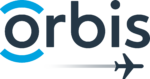 Website Orbis International
Changing the Way the World Sees
BACKGROUND
Orbis International Zambia works to support the Ministry of Health in providing quality eye care to prevent avoidable blindness through training for eye health staff, support for equipment and medical supplies as well community engagement. The programmes are implemented in Lusaka, Copperbelt, North- Western and Eastern provinces.
JOB SUMMARY
As a member of the Orbis Zambia Programme Team, the Monitoring & Evaluation (M&E) Manager supports Orbis Zambia projects with technical M&E expertise. S/He is responsible for ensuring project data integrity and quality. From a project's inception, the M&E Manager works with the programme team to build M&E into the project design. During project initiation, the M&E Manager develops data collection tools and carries out baseline data collection. S/He works with the Project Manager to set data-driven targets. S/He is responsible for conducting/overseeing special assessments, such as Data Quality Assurance, and supporting research. The M&E Manager liaises with the Orbis International (OI) Global M&E Team and implements continuously improving M&E methods, strategies and interventions. S/He reviews and validates all project data submitted to donors and headquarters. Frequent domestic and international travel is required. The ideal candidate will have direct experience creating and managing M&E plans for major international foundations, development organizations and government aid agencies.
REPORTING & WORKING RELATIONSHIPS
The M&E Manager will report to the Country Director and will participate in the OI Global M&E Working Group. S/He works closely with country Project Officers and-office staff, regularly coordinating with the Orbis Zambia Finance team throughout a project's life-cycle. S/He plays a key role in project design for proposals, working closely with the Orbis Zambia leadership team to support development of new proposals.
ESSENTIAL JOB FUNCTIONS / KEY AREAS OF RESPONSIBILITY
The M&E Manager is expected to provide leadership and technical expertise in accomplishing the following duties and responsibilities:
Align regional operations with Global M&E processes by editing Concept Notes; leading the build of new projects' logic frameworks; and editing M&E sections (Objectives, Indicators etc.) of project proposals.
Develop and maintain trust and good relationships between Orbis and its partners in collaboration with the respective sector institutions, collaborating agencies, health care workers and volunteers, and communities in Orbis supported projects' areas
Liaise with HQ to troubleshoot Indicata M&E software configurations.
Maintain open lines of communication with Global M&E by providing monthly regional M&E updates; attending quarterly Global M&E meetings; and engaging in M&E group chats.
Support third-party project evaluations by attending mid-term and final evaluations, providing context, and writing executive summaries of evaluation reports. May also participate OI cross-collaborative mid-term and end-line evaluations in other OI countries.
Develop beneficiary feedback mechanism for Orbis supported projects and support projects in data collection as needed.
Maintain comprehensive Orbis projects' files containing but not limited to project plans and amendments, budget and budget modifications, project agreements and annual addendum, monthly/quarterly/annual reports, midterm and final evaluation reports, surveys and baseline data, case stories, important communications and all other M&E records both in electronic format and in hard copies.
Develop and periodically revise the M&E plan for Orbis supported projects'
Develop and periodically revise Orbis supported projects' data collection and reporting instruments
Regular visit to Orbis supported projects' sites to provide technical support to partners' staff on M&E related issues
Conduct regular data quality assessment in Orbis supported projects' sites
Review and compile quarterly progress and annual reports of Orbis supported projects
Develop and maintain electronic database for Orbis supported projects
Ensure quarterly/ annual reports are uploaded to INDICATA by the respective program/ project managers
Train Orbis supported projects' staff and partners' staff in using data collection/ reporting tools and database and in understanding Orbis M&E system
Provide technical support to Orbis staff for satisfactory and timely recording and reporting of project activities and case stories
Ensure the implementation of field activities adheres to Orbis' monitoring and evaluation system
Provide feedback to partners and programme teams on Orbis supported projects' performance based on monitoring data findings
Share learning from M&E process with partners and Orbis projects' team
Promote awareness of preventable blindness by supporting various Preventable Blindness awareness campaigns.
QUALIFICATIONS & EXPERIENCE
Proficient in written and spoken English
Master's in international development, public health or a social science discipline (other degree possible if candidate has extensive experience in M&E)
Minimum of 7 years' experience working in the international development and/or health sector
Minimum of 5 years' experience as a full-time M&E professional
Specialized experience in developing M&E components of projects such as project performance monitoring plans, baseline analysis, outcome indicators, and targets
Experience managing and training project staff in M&E, both in-person and virtually
Proficient at storytelling with data
Formal experience working on an international team with irregular hours
Experience in Outcome Mapping & Harvesting a plus
SKILLS & ABILITIES
Ability to manage a diverse and growing portfolio of projects and side-projects
Cross-cultural literacy, with a solid understanding of the international and national development and health sectors
Ability to speak local languages, at least Bemba, Nyanja and Kaonde
Time-management expertise
Excellent written and oral communication skills, including the ability to  develop and present data to a wide range of audiences (novice to experts)
Demonstrated team-player who is also able to work independently
Expert MS Excel skills, knowledgeable in basic database mechanics
Literate in data, with a command of statistical measures and result-based data modeling
Excellent in-person and virtual interpersonal skills
Strong project manager
Ability to travel up to 50% of the time
To learn more about Orbis, go to http://www.orbis.org
Orbis is an Equal Opportunity Employer.
As a global organization, we welcome qualified applicants from diverse backgrounds and cultures who reflect the five Orbis values of Trust, Caring, Commitment, Accountability, and Excellence.