Part Time
Applications have closed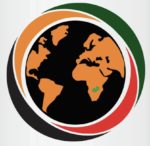 Pacific Logistics & Consultancy
We are currently looking to hire a Part-Time Driver;
Requirements
Must have 5+ years of driving experience.
Must have a Valid Driver's License.
Must have Skills in Sales.
Must have a Transport/Logistics qualification.
Must have basic knowledge about vehicle tracking.
Must be based in Chalala, Woodlands, Libala or Chilenje.
Send copies of your CV, Driver's License and NRC to the email provided.