Full Time
Applications have closed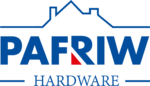 Website Pafriw Hardware
House of Brands
To maintain accurate and up-to-date human resource files, records, and documentation.
To answer frequently asked questions from applicants and employees relative to standard policies, benefits, hiring processes, etc.; refers more complex questions to appropriate senior-level HR staff or management.
To maintain the integrity and confidentiality of human resource files and records.
To perform periodic audits of HR files and records to ensure that all required documents are collected and filed appropriately.
To provide clerical support to the HR department.
To assist with payroll functions including processing, answering employee questions, fixing processing errors, preparing inputs and distributing checks.
To conduct or assist with new hire orientation.
To perform other duties as assigned.