Full Time
Applications have closed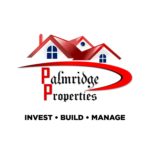 Website Palmridge Properties Limited
Real Estate and Construction Company
Palmridge Properties Construction Limited is currently seeking a highly experienced Construction Site Foreman responsible for supervising and coordinating the work of construction workers on various construction sites. He or She must ensure that the work is completed on time, within budget and to the specified quality standards.
In addition to managing and scheduling subcontractors' work, a Construction Site Foreman coordinates material deliveries, communicates with the Project Manager or Architect and other stakeholders, supervises safe equipment use and manages any issues that may arise.
The Construction Site Foreman will not only be responsible for training and motivating workers, but also ensuring that all safety regulations and procedures are followed while they are on a job.
Typical Duties and Responsibilities:
Make schedules for workers
Assign tasks to crew members
Supervise construction workers
Solve disputes between the workers
Monitor progress on the projects
Ensures projects stay within budget, time and conforms to the quality building
regulations (or standards).
Serve as a liaison between workers and supervisors.
Key Competencies & Qualifications:
Minimum 3 years of work experience in a similar role
Excellent verbal and written communication skills
Holds a Certificate or Diploma in a relevant field.
Strong Leadership and able to oversee all operations at a worksite and ensuring a safe work environment.
Ability to understand drawings and blueprints
Expert knowledge of the construction industry
Proficiency in negotiation skills
Keen attention to details and exceptionally responsible
Time management skills and ability to meet tight deadlines.
All applications should be sent before 20th September 2023 to the email address provided below and should be addressed to the
Human Resource,
Palmridge Properties Ltd,
P.O BOX 34166
Lusaka