Full Time
Applications have closed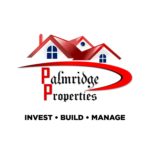 Website Palmridge Properties Limited
Real Estate and Construction Company
Job Title: Social Media Executive
Reports to: Country Sales & Marketing Manager
Palmridge Properties Ltd. is a registered limited company which was established in 2016 with its core business being developing, managing and selling of real property. As the company endeavors to increase its market share, we wish to hire a young and energetic individual for the position of Social Media Executive.
Social Media Executive Job Purpose:
Manages all social media channels, campaigns, and company website to sustain an engaging audience experience and to increase audience satisfaction. Researches and analyses social media trends, including social media ad revenue and web visitor data, to improve social media presence and campaign efficacy. Works with various company departments to promote overall brand through social media channels.
Social Media Executive Job Duties:
Oversees all company social media accounts management
Develops engaging, creative, innovative content for regularly scheduled posts, which enlighten audiences and promote brand-focused messages
Coordinates social media messaging with advertising departments, brand managers, and quarterly or seasonal company goals
Manages social media team members, including copywriters and other content creators, by overseeing their work and offering guidance or direction
Audits and analyses social media presences, including digital advertising costs and returns
Analyses social media campaigns with tracking systems to gather visitor data and determine efficacy and areas for social media campaign improvement.
Interviews, hires, and trains social media team members
Works with other departments to develop social media timelines coinciding with new product releases, ad campaigns, or other brand messages
Monitors and develops reports on competitor activity within social media spaces
Oversee the functionality of the website, evaluate and manage website performance, facilitate hosting and server management, develop, maintain and update website content
Social Media Executive Skills and Qualifications:
Diploma in IT/Computer Studies or any Business or Social Science related study with Extensive Knowledge of Social Media Platforms, Web Proficiency, Computer Software Proficiency, Team Management Experience, Advertising, Copywriting, Content Creation, Graphics designing, Public Relations and Brand Marketing Experience, Proof reading and Editing Skills, Interpersonal Skills, Strong Verbal and Written Communication Skills, Customer Service Skills.
ALL APPLICATIONS SHOULD BE SENT TO THE EMAIL ADDRESS PROVIDED BELOW AND SHOULD BE ADDRESSED TO;
The Head of Operations
Palmridge Properties Ltd.
P.O Box 34166,
Lusaka