Full Time
Applications have closed
Salary: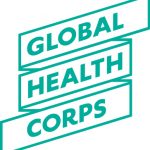 PATH
Role Overview 
The Malaria Program Officer will support the Malaria Control and Elimination Partnership in Africa (MACEPA) program at PATH. MACEPA has several teams working with national, provincial, and district health officials to improve the quality of malaria intervention strategies, improving malaria surveillance data, and implementing programs in support of malaria elimination efforts.
The Officer will have the opportunity to support one of our teams in the following areas: malaria disease surveillance (supporting a DHIS2-based malaria reporting system at facility and community levels), molecular biology and laboratory techniques (including various assays methods and genotyping), health intervention programmatic support and management (including key malaria interventions and researching new strategies), or malaria entomology (field collections and analyses).
Responsibilities 
Provide support to the planning, implementation, management, and monitoring of malaria team activities
Develop and assist in providing technical expertise and support during training of client operators – districts health officers, health facilities, and community health workers (CHWs) – in areas related to implementation and hardware operation and trouble-shooting
Assist in conducting trainings and building capacity in areas related to team specialization (malaria disease surveillance, molecular biology and laboratory techniques, health intervention programmatic support and management, or malaria entomology)
Assist in conducting district meetings as needed including trainings for CHWs, health facility officers including district health specialists, or review meetings
Conduct routine malaria data quality audits and monitoring and technical support activities as assigned
Coordinate district, facility and sub-facility activities at all levels in Zambia, including data collection, sample collection, or other activities as assigned
Report on progress toward team annual objectives; identify areas for improvement that require follow-up
Plan for regular opportunities to identify lessons learned and implications for further scale up in other districts or knowledge areas
Skills and Experience 
Items indicated with an asterisk (*) are required
Bachelor's degree*

Preferred: Bachelor's or master's degree in economics, statistics, demography, public health, computer science, social science, or other relevant field

Experience with data analysis and presentation through a tool like Microsoft Excel, Tableau, and/or SPSS, SAS, STATA, or R*
Strong project management skills, as evidenced by impressive academic or professional results*
Experience collecting data (qualitative or quantitative) or samples (specimens in the field) for analysis (statistical and/or laboratory)*
Excellent computer skills using MS Word, Excel, and Outlook*
Highly organized, flexible, and adaptable to changing priorities and ability to work well under deadlines*
Ability to work in teams with minimum supervision*
Experience developing or delivering training/curriculum
Experience working with health service delivery professionals such as community health workers or health facility officers
Experience with planning, implementing, managing, and/or monitoring projects, ideally focused on malaria
Excellent verbal and written communications skills including conflict resolution, priority management, and managing expectations of multiple clients
Details about stipend and benefits can be found here: http://ghcorps.wpengine.com/fellowship-benefits-and-logistics/
Please ensure that you mention www.gozambiajobs.com as the source of this job advertisement.