Consultancy
Part Time
Applications have closed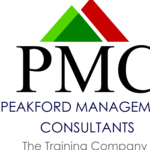 Welcome To Peakford Management Consultants
Peakford Consulting is a South African based consulting firm that focuses on offering results driven, innovative and practical business solutions to clients.
Vision
To become a renowned international business consulting company
Our Mission
We thrive to exceed our customer expectations by offering consulting and solutions services through our inspired and dedicated team, using state of the art technology and fresh ideas and still remain sensitive to the environment
Our Values
Integrity – Loyalty – Consistency – Quality service -Individual Importance
Job Opportunity: Marketing Consultants
Job Specification
Marketing Consultants sell Training and Consulting services to customers. Customers may include businesses, governmental organizations and individuals, both Zambia and abroad.
Marketing Consultants approach potential customers with the aim of winning new business, as well as maintaining good relationships with clients.
They are also responsible for making repeat sales to existing customers. Sales is a targets-driven industry and the work can sometimes be demanding. PMC consultants all have sales targets that are religiously enforced.
Typical work activities
Typical activities for Marketing Consultants generally include:
Developing and implementing own and team sales and marketing strategies and tactics:
Listening to customer requirements and presenting appropriately to make a sale;
Maintaining and developing relationships with existing customers in person and via telephone calls and emails;
Cold calling to arrange meetings with potential customers to prospect for new business;
Responding to incoming email and phone enquiries;
Acting as a contact between a company and its existing and potential markets;
Negotiating the terms of an agreement and closing sales;
Gathering market and customer information;
Representing PMC at tender briefings, trade exhibitions, events and demonstrations;
Negotiating on price, costs, delivery and specifications with buyers and managers;
Challenging any objections with a view to getting the customer to buy;
advising on forthcoming product developments and discussing special promotions;
Creating detailed proposal documents, often as part of a formal bidding process which is largely dictated by the prospective customer;
Reviewing your own sales performance, aiming to meet or exceed targets;
Gaining a clear understanding of customers' businesses and requirements;
Making accurate, rapid cost calculations and providing customers with quotations;
Attending team meetings and sharing best practices with colleagues.
Qualifications and Experience
A Grade 12 School Certificate with at least five (05) credits that must include English Language and Mathematics
Diplomas or degree in Business, Management, Research, Social Science, Development, Health or any relevant discipline.
An updated Curriculum Vitae
Skills and Attributes
Deep understanding of marketing skills;
Understanding of sales processes;
Ability to develop sales campaigns and tactics;
target driven;
Presentation skills including public skills;
Negotiations skills;
Business acumen;
Business writing skills;
Tendering skills;
Public sector procurement processes;
Positive, never give up attitude;
Emotional fitness;
Plenty of initiative;
Computer skills- Powerpoint, excel, outlook, work
SUBMISSIONS AND CLOSING DATE
Please submit your application letter and CV to [email protected] and copy [email protected]
The closing date for application is 17th November 2023