Internship
Negotiable ZMW / Month
Applications have closed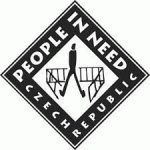 People in Need
People in Need has been working in Zambia since 2017 delivering lifesaving and development assistance to vulnerable people in the sectors of nutrition, livelihoods, WASH, environment and good governance. We are looking for a young, energetic individual with passion and strongly motivated to work in the development sector and who speaks lozi fluently.
Title: Monitoring & Evaluation Intern
Location: Mongu, Western Province, Zambia (with possibility to travel to project implementation sites)
Contract duration: Till 31/12/2022, (with possibility of extension)
Starting date: 01/09/2021
Direct Line Manager: Programme Quality &Development Manager
JOB SUMMARY
Monitoring & Evaluation (MEAL) Intern works closely with the MEAL unit under the direct guidance and supervision of MEAL Officer. MEAL Intern is supporting her/him in the majority of the tasks (per request). The MEAL Officer shall strive to build the capabilities of the MEAL Intern by progressively increasing her/his responsibilities and providing a standardized capacity-building Programme.
RESPONSIBILITIES AND TASKS
Administrative support
Responds to requests for information (data entry, compiling documents)
Supports administrative procedures and archiving
M&E quality Management
Maintain consistency in monitoring and evaluation processes across all programmes
Ensures lessons learned are collected and feedback provided
M&E planning
Participates and is actively involved in project M&E planning, including guidance on developing the Results Framework, Indicator Tracking Table (ITT), methodologies and M&E tools, and project work plan (Gantt chart or similar)
Participates at monthly project reviews
Implementation, progress tracking and reporting
Supports the conduction of assessments and compilation assessment data into brief reports providing essential key figures and analysis
Supports data collection in the field
Supports the MEAL Officer in implementation of baseline and endline surveys
Provides ad hoc support in activity and results-based monitoring
Checks the quality of data collected continuously as it comes in, and follows up on any errors or challenges arising in the process
Accountability, learning, dissemination and use of findings
Supports project teams in planning for and implementation of beneficiary
Complaint and Feedback Response Mechanism (CFRM) providing opportunity for beneficiaries to receive information about our commitment and standards and raise suggestions and recommendations for improvements
Contributes to the implementation of CFRM Policy and Procedures at the country Programme level
Other
Other ad-hoc tasks on request
Requirements
POSITION REQUIREMENTS
Qualifications
Student of /Degree in social sciences, development, demography analysis or mathematics or any relevant field
Skills & experience
Essential
Some awareness (preferably experience) in the area of development and/or humanitarian aid
Fluent in written and spoken English, fluent in Lozi
Basic ability to use MS Office, basic knowledge of quantitative and qualitative data analysis
Good report-writing skills
Strong motivation to work in the development sector (personal initiatives are plus)
Willingness and eagerness to learn new things
High ethical standards and ability to endorse principals of confidentiality
Commitment to and understanding of PIN's aims, values and principles
Flexibility in accepting new tasks
Preferred
Ability to work as part of a team
Analytical and problem solving skills
Ability to work under pressure to strict deadlines
Ability to assess problems and recommend solutions