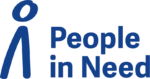 Name of the position: Cashier/Administration Assistant
Location: Lusaka
Contract duration: 3 and a half months (with possibility of extension)
Start Date: Between 15/09/2023 to 31/12/2023
Line Manager: LogisticsManager
Application deadline: "the applications will be processed on the rolling basis – may close depending on the volume of applications to be received"
Salary: Candidates will be informed about the salary range in the beginning of the recruitment process
People in Need (www.peopleinneed.net) works in Zambia since 2017 delivering lifesaving and development assistance to vulnerable people in the sectors of nutrition, livelihoods, WASH, environment and good governance. We are part of Alliance 2015, a strategic network of seven European non-governmental organizations engaged in humanitarian aid and development projects. Learn more here: www.alliance2015.org
We are committed to ensuring diversity and gender equality within our organization and encourage applicants from diverse backgrounds to apply.
Position Summary
The Cashier/ Administrative Assistant will implement transparent and reliable logistics, finance and administrative
processes to ensure proper functioning of the office in Lusaka and to ensure compliance with PIN procedures and rules in general. She/he will maintain PIN Zambia Lusaka cash box and ensure correctness of cash transactions. She/he will maintain proper documentation of the same
Main Duties and Responsibilities
Logistics
Arranging appropriate accommodation and transport for PIN's guests and staff;
Provide support to the whole office for mail collection and deliveries
Office and event management;
Responsible for proper running of the office in terms of cleanliness, supplies, monitoring of consumables;
Support maintenance of vehicle logbooks;
Procurement tasks as delegated by the Logistician – receive/submit purchase requests, collect quotations, conduct market surveys and conduct procurement as needed respecting PIN's internal procedures;
Transportation – arranging transportation of personnel's, materials to field operations, preparation of movement's plans, rent of vehicles, taxi etc;
Support stock and assets management including regular monitoring and updating of inventories and tracking;
Prepare the monthly fuel overview
Financial Administration
Responsible for PIN Zambia cash box in Lusaka (maintenance of cash of advances, advance clearance, reimbursement of project related expenses)
Encoding daily transactions in excel book and prepare accounting import table for Navision posting at main office, regularly reconcile cash books
Checking of bill/invoice correctness – dates, amounts, suppliers, clarity, descriptions, signatures before handing over to FO to upload to ELO;
Sorting, scanning, filling of PIN FIN/Admin forms, physically and on Sharepoint;
Payments to PIN stakeholders with proper documentation;
Attending all relevant finance meetings
Other Tasks
Any other tasks assigned by line manager
Essentials:
Must have at least three years of experience in the same or similar position
Must have diploma or higher in accounts, mathematics or equivalent.
Having administration background will be an added advantage
Must have computer skills preferably proficient in Microsoft packages
Must have a valid driver's license
Preferred:
Ability to work as part of a team
Analytical and problem solving skills
Ability to work under pressure to strict deadlines
Ability to assess problems and recommend solutions
Willingness and eagerness to learn new things
WHAT PEOPLE IN NEED ZAMBIA OFFERS
Salaries are according to People in Need Salary Scale. Candidates will be informed about the salaries in the beginning of the recruitment process
24 annual leave per year
Contributions of Health Insurance (Nhima) as by Law
Accident insurance for all injuries during work time
National pension scheme contributions as by law
Extensive Capacity Building program, both internal and external trainings – Induction training
Internal online opportunities, such as access to e-learning platform and webinars
Month contribution for phone tariffs
Annual Staff retreat
International environments with opportunities to learn from other country programs and HQ office in Prague
Paternity leave of 5 days and maternity leave of 14 weeks
Breastfeeding breaks for nursing colleagues
Internal mobility
Per diem for working outside of the duty town depending on the location
Friendly and fair environment in small collective structure where everyone knows each other
We have lunch break with meals available at the office
2 health breaks twice per day.
People in Need is committed to preventing any type of unwanted behavior at work including sexual harassment, exploitation and abuse, lack of integrity and financial misconduct and committed to promoting the welfare of children and adults with whom People in Need engages /is in contact with. People in Need expects all staff to perform job duties and responsibilities in accordance with People in Need Code of Conduct and key policies (available at: www.peopleinneed.net/key-policies-4142gp ). People in Need Staff will undertake the appropriate level of training.
All offers of employment will be subject to satisfactory references and appropriate screening checks, which can include criminal records and terrorism finance checks.
Please note that PIN never ask or exchange material, services or money for employment.