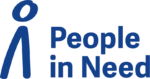 People in Need Zambia
PUBLIC NOTICE.
It has come to our attention that scammers are using our organizations name with fake recruitment and asking people to pay for Lodging, meals, handling fees and or other payments.
Please note the following:
People in Need does not ask for money at any stage of recruitment.
People in Need conduct competitive interviews for all vacancies from lowest to highest position.
All vacancies are announced through social media, our Facebook page, Go Zambia and LinkedIn (not through phones and emails not even recruitment agencies)
People in Need operates only in specific areas and you can find more on our Facebook and website.
If you suspect, hear or see any potential recruitment scam with People in Need please report to our contact numbers below.
0972574359 Airtel
0965 204786 Mtn
0953 925188 Zamtel
Or Email : [email protected]