Full Time
Applications have closed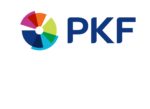 Website PKF Zambia Chartered Accountants
Reports to: Audit Senior / Audit Supervisor
Purpose of the Role
The audit trainee is responsible for assisting the audit team in conducting audits. This role's primary responsibility is to support the audit team in conducting audits. The Audit trainee will perform daily hands-on tasks as assigned to him/her, contributing to the development of their professional skills. Under the supervision of a team leader, the successful candidate will be expected to assist in the conduct of audits from start to finish.
Detailed Job Responsibilities
Assist in preparing and analysing various financial records to ensure accuracy.
Assist in testing for controls or substantive tests to be performed with due care.
Assist in checking, inspecting, and reconciling various accounts as per audit programs.
Assist in preparing bank letters, lawyers' letters, etc. for clients as per instructions from the audits team
Assist in analysing client's statutory records such as VAT, PAYE PACRA returns, etc., making sure that they are prepared in accordance with the law and that the client meets their legal obligation.
Supports the audit team in fulfilling their responsibilities.
Will be expected to keep a record of time spent on each activity he/she will be assigned taking into account the budgeted time allocated to each activity.
Assist in the preparation of the documentation for following up on outstanding documents/matters by the senior/supervisor with clients to ensure timely resolution.
Maintains effective communication with the engagement team throughout the audit process.
Qualifications and Experience
Must be a registered ZICA member or a student under the ZICA training scheme
Must have a professional accounting qualification such as CA Zambia Knowledge Level or Application Level, ZICA Technician or Licentiate, or Bachelor's degree in Accounting. CA Zambia, ACCA, or CIMA will be an added advantage
Required Knowledge, Skills, and Abilities
Strong analytical skills
Uncompromising on integrity and ethics
Should have the ability to meet deadlines
Ability to adapt to change
Able to manage pressure to meet deadlines
Able to work late hours were necessary
Completes own work within timescale and budget
Able to work under minimal supervision
Builds constructive relationships with other team members
Provide relevant feedback to the team leader or supervisor in a timely manner
Has reasonable knowledge and application of IFRS for SMEs and IFRS
We offer professional development opportunities in an international environment and for increasing your abilities and skills in various areas.
NOTES
The closing date for receipt of applications is 22 September 2023. Only short-listed candidates will be contacted. Address the applications to The Human Resources Director.
Please send your application letter and other credentials as a single PDF to [email protected] and state the email subject as Audit Trainee Application.