Full Time
Applications have closed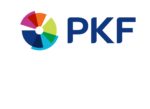 Website PKF Zambia Chartered Accountants
Reports to: Tax Supervisor / Tax Manager
Purpose of the Role
The Tax Senior is a key member of the tax department and is responsible for providing tax compliance, planning, and advisory services to clients. The Tax Senior will work closely with clients and other team members to ensure accurate and timely completion of tax returns, as well as provide guidance on tax strategies and compliance issues. This position requires a strong understanding of tax laws and regulations, excellent analytical skills, and the ability to effectively communicate complex tax concepts to clients.
Detailed Job Responsibilities
Prepares and reviews state, and local tax returns for individuals, corporations, partnerships, and trusts.
Ensures compliance with all applicable tax laws and regulations.
Identifies potential tax savings opportunities and recommends strategies to minimize tax liabilities.
Researches complex tax issues and provides guidance to clients on tax planning strategies.
Develop strong relationships with clients and serve as a trusted advisor on tax matters.
Provides proactive tax planning advice to clients to optimize their financial position.
Assists clients in understanding the impact of new tax legislation or regulations on their business operations.
Conducts tax research and analysis to support client inquiries or requests.
Collaborates with other members of the tax department to ensure efficient workflow and timely completion of tax assignments.
Prepares corporate income and deferred tax computations for audit provisioning for clients.
Qualifications and Experience
Bachelor's degree in Accounting or a Degree in Taxation or professional accounting qualification such as CA Zambia, ACCA, or CIMA
A Diploma, Degree, or Master's Degree in Taxation will be an added advantage
Must be a fully paid-up member of the Zambia Institute of Chartered Accountants
Extensive practical experience (3 years or above) in both local and international taxation;
Excellent knowledge of tax principles and law, tax audits, tax compliance, and all types of tax returns
Ability to develop excellent client relationships and meet set deadlines
Previous experience with an audit firm will be an added advantage
Required Knowledge, Skills, and Abilities
Strong analytical skills
Uncompromising on integrity and ethics
An efficient approach to resolving issues and providing advice.
Exceptional client service along with the ability to develop excellent client relationships and meet set deadlines.
Ability to adapt to change
Good interpersonal and relationship building and analytical skills
We offer:
Opportunity for professional development in an international environment and for increasing your abilities and skills in various areas;
Attractive salary based on your professional experience and skills;
Good working environment.
NOTES
The closing date for receipt of applications is 22 September 2023. Only short-listed candidates will be contacted. Address the applications to The Human Resources Director.
Please send your application letter and other credentials as a single PDF to [email protected] and state the email subject as Tax Senior Application.