Full Time
Applications have closed
Salary: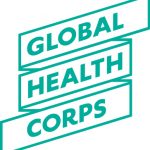 Planned Parenthood Association of Zambia
Role Overview
The Documentation and Communications Officer will collaborate with the network of Planned Parenthood Association of Zambia (PPAZ) branches to document programs successes and lessons learned in all PPAZ programming activities. The fellow will support reporting activities to donors, stakeholders, and strategic partners to raise the profile of PPAZ's work.
Responsibilities 
Creative editorial support
Produce high-quality written material, including researching, copywriting (news and features), editing, and proof-reading
Support the work of technical teams and provincial staff in preparing technical briefs on promising practices globally and locally, including proof reading, editing, and preparation of documents for print
Media relations
Build strong working relationships with the media, including local, regional, and national journalistic contacts
Maximize coverage of the organization in the media by identifying strong stories from across the organization, producing well written features and timely press releases and producing corporate publications (other than prospectuses)
Storytelling
Support in gathering stories and anecdotes that illustrate PPAZ program impact, potentially including from surveys and/or interviews with project stakeholders and beneficiaries
Produce quality write ups and reports to document PPAZ program impact
Wider stakeholders engagement
Identify opportunities for collaboration to bolster PPAZ's profile and elevate its work to a national stage
Internal coordination
Act as a conduit between national and global media colleagues to ensure the messages and quality are consistent
Provide strategic media, communications, and social media advice to senior level staff on a day-to-day basis in the development of strategic and work plans, matters of brand risk, and to maximize communications impact
Document approved and endorsed policies and standards, promising practices, technical briefs, lessons learnt
Skills and Experience 
Items indicated with an asterisk (*) are required
Bachelor's degree*
Experience acting as the public face of an organization by managing regular newsletters, social media, or blog posts*
Experience working with journalists or the media, such as writing press releases*
Experience writing and editing communications pieces, e.g. articles, reports, or features, with the ability to tailor content and style for a variety of audiences*
Academic training or professional experience with public health issues affecting youth and adolescents, especially sexual and reproductive health
Experience with communication strategy, developing key messages, and training others to stay on message
Experience interviewing sources or stakeholders to gather stories or information
Mastery of Microsoft Office (Outlook, Excel, Powerpoint, Word)
High cross-cultural competence
Ability to work independently and in a timely fashion
Details about stipend and benefits can be found here: http://ghcorps.wpengine.com/fellowship-benefits-and-logistics/
Please ensure that you mention www.gozambiajobs.com as the source of this job advertisement.