Full Time
Applications have closed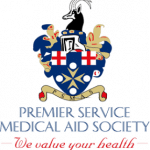 Premier Services Medical Aid Society
PSMAS (Z) is a medical aid Administration company.
Job title: Receptionist
Location: Lusaka
Contract: Full time, permanent
Break details: 1-hour unpaid lunch
Work model: In person
Purpose of the role
The Receptionist is the first point of contact for clients calling or visiting our offices and serves as a brand ambassador. Duties include welcoming clients and visitors to the office, handling switchboard calls, organizing hospitality, and offering administrative support to the organisation. Every task undertaken must be delivered with an exceptional customer service approach, ensuring a seamless service for clients.
A successful Receptionist should have a welcoming and pleasant personality, with the ability to easily build rapport with people. They should be able to deal with urgent tasks in a timely and effective manner, and the ability to multitask is important for this position. This role requires working in shifts, so flexibility is a plus.
This is a hands-on role and will involve working alongside team members to deliver an overall exceptional service to our clients.
Key professional responsibilities
Organizing client files
External and internal call and email handling
Greeting and welcoming guests
Appointment scheduling
Providing information and assistance
Handling payments from clients
Security and access control
Administrative support to management
Maintaining a clean and organized front desk
Personal attributes
A personality that brings positive energy to all areas of the operation
Fluent written and spoken English
An energetic approach that shines through in your work
A team-focused attitude
Experience using switchboard systems, Microsoft office packages and knowledge of database software will be an added advantage
A natural passion and desire to create a positive experience for every client
A committed attitude and dedication to creating a memorable client experience
Excellent personal presentation
Qualification
Diploma in business administration, public administration and any other related field. A degree will be an added advantage.
Minimum of two years working experience
Note: Strictly Lusaka residents