Full Time
Applications have closed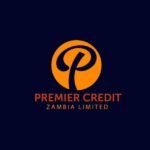 Website PremierCredit Zambia Limited
Banking The Unbanked Population
PremierCredit is Zambia's leading and fastest growing International financial technology (fintech) company operating in emerging markets in Southern Africa. The company operates an online microlending and Investment platform for small businesses and individuals, making financial services inclusive, accessible, and affordable.
As part of our expansion plan, we are inviting applications from suitably qualified, experienced, ambitious, self-motivated individuals to apply for the position of Payment Reconciliation Analyst.
JOB BRIEF
The Payment Reconciliation Analyst is responsible for ensuring the accuracy and completeness of all payment transactions made to the organization through various channels, including mobile money. This individual will be responsible for identifying and reconciling discrepancies between the company's records and those of its payment partners, investigating the root cause of any discrepancies found, and proposing and implementing solutions to prevent future discrepancies. The Payment Reconciliation Analyst will work closely with other members of the Finance and Business Intelligence teams, as well as the company's payment partners.
REQUIREMENTS
Degree in Accounting, Finance, or a related field.
3-5 years of experience in payment reconciliations, accounting, or a related field.
HOW TO APPLY
Applications, consisting of your cover letter and CV only in a single document, should be sent to [email protected]. Copies of certificates need NOT be attached.
Closing date for accepting applications is Friday 26th of May,2023
* Note: Only shortlisted candidates will be contacted.