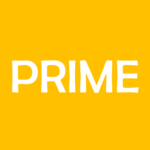 Website prime_zambia Prime Zambia
Reports to: Country Director
PURPOSE
Establish and maintain business relationships, complete various tasks of the department, and achieve or exceed target goals and promotion goals.
CALL CENTRE RESPONSIBILITIES
Build good customers relationship by handling each and every customer call in a courteous; and professional manner,
1. Ensures consistently imparting the correct product and services information during each call.
2. Obtains; imparts; clarifies and verifies information to and/ or from customers to ensure delivery of exceptional customer service
3. Ensure that the quality of each call is in compliance with predefined quality parameters.
4. Consistently contributes towards improving customer experience by identify potential areas for process/productivity improvements and highlights the same to the Team Leader.
5. Ensures daily performance targets are met.
MARKETING AND SALES RESPONSIBILITIES
1. To support the overall marketing objectives of the company both externally and internally.
2. Implementing marketing strategies with specific objectives and targets.
3. To solicits for product usage from new and old customers.
4. To develop, manage and maintain good and positive customer relationships.
5. Identifies, negotiates and secures new clients and new market areas for the company.
6. To undertake any extra duties.
7. Prepare daily and weekly sales and marketing report.
QUALIFICATIONS
Must have completed 12 years of schooling.
Certificate in in Sales and Marketing is an added advantage.
Excellent listening skills; uses appropriate probing techniques to facilitate clear understanding of queries and thus provide appropriate and accurate solutions to customer queries.
Experience with Car rental, Car hiring, E-hailing taxi, Courier, online food delivery apps will be an added advantage.
Good typing speed and computer skills, particularly with regard to Computer Smartphone applications
Note: Only those who met the qualifications will be contacted, all positions are online (remote) residence in the selected province will be an added advantage.
AVAILBALE VACANCIES
Lusaka Province (20)
Copperbelt Province (10)
Southern Province (4)
Central Province (4)
Northern Province (2)
North-Western Province (2)
Western Province (2)
Muchinga Province (2)
Luapula Province (2)
Northern Province (2)
Send your CV and qualifications to [email protected] before Friday 10th August, 2022, with the heading "SALES AND CUSTOMER AGENT – FULL NAMES – YOUR PROVINCE – "