Full Time
0000 ZMW / Month
Applications have closed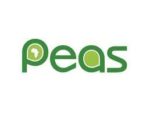 Website Promoting Equality in African School Zambia Limited
Job Title: School Accountant
Location: Kasama.
Reports to: Headteacher
Job Purpose:
The Role of the School accountant is very diverse as the person managing this position is required to manage and account for school finances, thus the position requires the school accountant to be flexible, solutions focus, and be able to apply energy and enthusiasm to all aspects of the role. The candidate will need to be a team player capable of and willing to support colleagues where the needs arise.
FINANCIAL RELATED DUTIES
A.) Income Management
Issues Invoices to all the students in QuickBooks on a termly basis, to ensure that income is properly accounted for
Ensure that receipts are issued timely to students as and when money is received from them and the corresponding entries are made in QuickBooks.
Recognise a prepayment for all income received in advance to ensure proper accountability
Maintain an up-to-date student ledger for all the students and ensure that the ledger corresponds to the class registers
Work with SLT to achieve a target of 100% on-boarding fee collection.
Ensure that All income collected at the school is properly accounted for by making sure that it is properly receipted and banked, this includes but is not limited to:

Income collected from school fees (Both Day and Boarding)
Income from IGAs
Sale of uniforms
Another income that is made available to the school through any other means i.e., Contributions
B.) Expenditure management
The school accountant is responsible for budget monitoring at the school level therefore should ensure that expenditure is in line with the budget
Ensure that a proper channel is followed before any payment is issued. The process being:
A requisition was raised for all payments by the responsible dept
A requisition is checked and authorised by the head teacher
Ensure that all payments are supported with the necessary documentation
Maintain a proper stock management system to ensure efficient utilisation of resources.
Reconciliation of stock before any requisition is authorised
All Payments should be posted into QuickBooks as soon as possible (all payments should be properly coded with cheque numbers and stamped paid & Posted)
All Payments made should be retired within a week of payment being issued
C.) Petty cash Management
Handle petty cash for the organisation
Properly check the relevance of all petty cash requisitions before the money is issued
Ensure that the requisition is approved before the money is given out to any individual
Ensure that Petty cash is retired with supporting documents within two days of money being released
Properly reconcile petty cash with impress before making a new requisition
Ensure that all petty cash retirement is properly filed for future reference
School reports
The assistant accountant shall be responsible for preparing the following reports at the school level
Every month the school bursar shall prepare the income statement, balance sheet in QuickBooks and a backup sent to the FOO before or on the 3rd of the following month.
Bank reconciliation in QuickBooks
Reconciliation of debtors in QuickBooks and the student ledger (recommend to the Finance and grants manager possible write-off.)
Ensure that the undeposited account on the balance sheet is properly reconciled and is always at Zero
Cashflow forecast to monitor the cashflow position of the schools
Payroll reconciliation to ensure that all liabilities have been properly recognized in the balance sheet.
Work with SLT to come up with a school budget during the planning and budgeting process
Maintain an updated fixed asset register at the school level and ensure all school assets are properly maintained
Any other reports requested either by the school or central office.
D.) PROCUREMENT AND SUPPLIERS
Follow the guidelines of the PEAS Zambia Procurement Committee to ensure strict procurement discipline and compliance with PEAS-Zambia procedures.
Collect three quotations whenever procurement is required
Arrange procurement meetings to analyse the quotation
Review all the quotations and highlight the pros & cons of each quotation to the procurement team
Take note of recommendations whilst in the meeting
Help manage relationships with suppliers and ensure that payments are made according to PEAS financial procedures.
Request an approved quotation and commence the process of buying
Banking & statutory Payments
Banking for all income collected should be done as soon as practicable (Not less than 48 hours after receiving income)
Act as an agent for the organisation for all banking requirements i.e., withdrawal and deposits
Ensure that all statutory payments are paid before the 10th of every month (Through online banking)
Ensure that all new employees are registered with NAPSA and NHIMA
Attend to any queries from Napsa on behalf of all the employees
Filling
Ensure that all Payments deposited are properly filed in the respective folders
Support Other departments with Filling as and when required
Ensure that all official Documents are Properly filled both in Hard copy and soft copy
E.) Cash Management
The Assistant accountant should ensure that the school should not hold more than enough cash at any time. (thus, banking should be done within 48hrs)
The assistant accountant should advise all students to pay through the bank and should at all costs avoid cash receipts.
All payments should be made by cheque or online transfer unless otherwise, it is not feasible to do so
Employee salaries should be made through bank transfers (No employee should be paid cash)
Any Other Duties Assigned by the superiors in line with PEAS work
F.) Qualifications
A grade 12 school certificate
With qualifications equivalent to ZICA Diploma or Degree in accountancy.
Should be computer literate and must have knowledge of excel
At least two years of working experience in accounting will be an added advantage.
Kasama, Mungwi and Mbala residents are encouraged to apply.
Apply for School Accountant by sending an email;
All job applications should be sent to [email protected] indicating in the subject line the position you are applying to.
Address your application letter to
The Human Resource Officer
Promoting Equality in African Schools Zambia LTD
39 Kabinga Avenue, Northrise.
Ndola.
Please note, that only complete applications will be reviewed, and only qualified candidates will be shortlisted and contacted. We will review applications on a case-by-case basis and shortlisted applicants may be invited in earlier than the closing date. We reserve the right to close the application process sooner than the date specified should we receive a high number of qualified candidates.
The deadline for applications is Wednesday, January 11, 2023, at 17:00hrs CAT.
PEAS is an equal-opportunity employer that does not discriminate in its recruitment practices and actively seeks a diverse applicant pool to build the strongest possible workforce.
PEAS has a strict Child Protection Policy. All staff are expected to abide by this.