Part Time
Applications have closed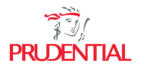 Website Prudential Pensions Management Zambia
Sales Agents (Investment Products)
Become a Prudential Pensions Management Zambia Agent
BENEFITS
Flexibility
Being a Prudential Pensions Agent does not require you to stop doing what you are currently doing. Stay in charge of your time and schedule.
Wide array of Products to Sale.
We have Eleven (11) investment Products that meet the needs of all in Society.
Endless Income Opportunities
Open up your income potential in more ways than one.
Join the WISE Family
Join the family that will allow you earn an income for as long as the clients you bring continue to Work, Invest Steadily to come and Enjoy (WISE) their benefits when
their investment matures.
Education Level
The minimum level of Education required is a Grade 12 Certificate. Send us your resume, and we will contact you.
Job Description:
Meeting or exceeding sales goals.
Giving sales presentations to a range of prospective clients.
Participating in sales efforts (lead generation) and marketing programs.
Monitoring competition by gathering current market information on pricing, products, new products, and distributions techniques.
Preparing and submitting sales agreements for onboarding of new clients.
Keeping a high level of knowledge about existing products, and learning about new products as they come in.
Meeting with customers and prospects to determine their specific needs and wants, making suggestions as appropriate.
Building and maintaining good relationships with all stakeholders internally and externally.
Preparation of Reports.
Assisting in product development based on consumer feedback.
Job Requirements:
Minimum qualification: Grade 12 Certificate. Diploma or Certificate in Business Studies, Administration, Marketing, Communications, or Professional qualification in any relevant discipline or equivalent will be an added advantage
Experience in Sales will be an added Advantage.
Excellent written and verbal communication skills.
Good knowledge of the pensions and insurance industry & financial planning
Must possess strong sales, marketing and negotiating skills
Commitment to excellent customer service.
Understand the value of agency networks in business distribution and sales
Good analytical, interpersonal, and communication skills.