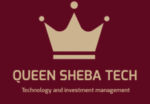 Website Queen Sheba Tech
JOB DESCRIPTION:
Queen Sheba Tech Group is a Technology and an Investment solutions provider with extensive experience working on and managing small – medium – big projects across different regions around the world. We have an ensemble of experts from various areas of business and industry who have worked on numerous projects across the globe.
Queen Sheba's working philosophy and methods bring together our knowledge and experience within the ICT sector to provide organizations, both large and small, with custom, tailor-made solutions designed to enhance business efficiency and deliver transformative change.
We are looking for senior full stack developer to be part of our development teams for the long term.
What will you do?
Use your skills and experience to design and develop our innovative next-generation distributed, web-based systems.
Lead, design, deliver and own high scale projects from end to end.
Develop scalable web applications in cutting edge technologies, such as: Express.JS, React, React Native,MongoDB, etc.
Lead technological initiatives and improvements while instilling development "best practices"
Own your code quality by writing tests, automation, and monitoring dashboards
Requirements:
4 years of hands-on backend and frontend programming or at least one of them.
Ability to work efficiently individually and in a team
A can-do attitude and desire to become a technological focal point
Excellent English
Team Player with strong communication skills
Advantage: Experience with:TypeScript, Cloud Architecture, Docker & Kubernetes, Next.JS
If you have a relevant GIT profile or a portfolio , please share it with us as well.