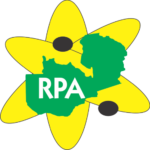 Website RADIATION PROTECTION AUTHORITY
The Radiation Protection Authority (RPA) is a Regulatory Body un
The Radiation Protection Authority (RPA) is a Regulatory Body under the Ministry of Technology and Science established by the Ionising radiation Protection Act No. 16 of 2005 and its Amendment Act No. 19 of 2011. RPA's mandate is to protect the public, workers and the environment from hazards arising from the use of devices or materials capable of producing Ionising Radiation.
The Authority has a vacancy for the following position:
Legal Officer (1)
Job Objective
To undertake legal services in order to safeguard the interests of the Institution and ensure operations are within the provisions of the law.
Key Accountabilities
1. Undertakes effectively the provision of secretarial services to the Board in order to facilitate smooth conduct of business;
2. Undertakes timely review and preparation of contracts, agreements, laws, regulations and other legal documents in order to safeguard interests of the Authority;
3. Provides timely legal opinions on matters of interest to the Authority in order to ensure adherence to the provisions of the law and avoid financial loss;
4. Undertakes effectively representation of the Authority in court in order to protect the interest of the Authority;
5. Perform any other duties as assigned by the supervisor from time to time;
Minimum Vocational/Professional Qualifications
1. Full Grade 12/Form 5 School Certificate or its equivalent.
2. LLB Degree
3. Advocate of the High Court of Zambia
4. Member of the Law Association of Zambia (LAZ)
Minimum Relevant Pre-Job Experience
4 years post certification experience in legal practice
Skills/Attributes
Able to write comprehensive and analytical reports
Able to communicate effectively in English
Legislative drafting skills
Analytical skills
Investigative skills
Diplomacy
High level of Integrity and confidentialityInter-personal skills
Method of Application
Interested individuals should send their applications together with copies of their academic and/ professional certificates, National Registration Card (NRC), detailed curriculum vitae and three (3) names of traceable referees to the undersigned no later than 9th September, 2022.  Envelopes should be clearly marked with "the position the candidate has applied for."
The Executive Director
Radiation Protection Authority
Exploration House, Government Road
P.O Box 50002
Ridgeway
LUSAKA
Please note that ONLY shortlisted candidates will be contacted