Internship
Part Time
Commission Basis ZMW / Month
February 1, 2023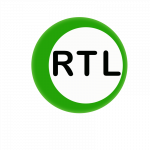 Website Ranita Trading Limited
We are urgently looking for a dynamic and passionate professional with Sales and Marketing skills or background, as an Intern for 6 months, based on performance to be engaged on a Contract/Permanent basis to be based in Lusaka or Chipata Eastern Province on a Commission basis:
Key Attributes;
1) A self-starter.
2) Able to market and sell company products and services
3) Team leader & results-orientated.
4) Excellent interpersonal skills.
5) Very good communication skills.
6) Very serious and dedicated to work.
Core Competence Area
1) Diploma or Certificate in Marketing or any Business related field.
4) With or without work experience in a sales & marketing environment.
Email CV: [email protected]
Deadline 01/02/2023