Contract
Applications have closed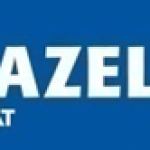 Razel-Bec
Purpose:
To be responsible for the sourcing and purchasing of goods and services that provide value for money through procurement processes, which are fair, competitive, transparent and compliant.
Key Responsibilities:
Prepare bid specs, issues bid requests & review bid proposals & quotes
Identifies and selects vendors to procure requisitioned goods/services meeting specific criteria
Responsible for investigating qualitative and quantitative discrepancies between goods ordered and goods received.
Responsible for attending to queries from suppliers and vendors with reference to purchase orders and receipts of goods.
Monitor internal procurement systems and processes and ensure that compliance is achieved
Ensure delivery of goods on time and follow up on imports and clearance process
Ensure that goods and services procured have all the necessary documentation (e.g., quotations, quotation analysis, purchase orders, delivery notes, invoices, receipts)
Facilitate and follow-up timely clearance, delivery and handover of goods and consignments to site.
Responsible for tracking, receiving, and stocking all items ordered
Maintain accurate records of purchases and pricing.
Supports the planning, budgeting, and goal setting processes to establish procurement goals
Managing and Collection of documents for customs clearance of goods in conjunction with clearing agent.
Maintains effective communication with managers and other staff to ensure compliance with procurement policy
An understanding of relevant customs clearance procedures and related international commercial terms.
Record keeping of relevant imported and exported equipment documents
Regularization of import and export documents in line with Government legislature.
Minimum Requirements.
Degree in Purchasing and Supply
Minimum 4 years' experience in similar capacity
Knowledge of import clearance and working knowledge of the ERP systems
Experience in mining, construction and engineering sector is an advantage
Good communication skills and attention to detail
Member of the Zambia Institute of Purchasing Supply
Must be willing to relocate to Siavonga as and when required
Only candidates who meet the above stated requirements should apply. Bring your application letters in person to Razel-Bec site office, addressing them to Human Resource Officer, or send your applications via email to [email protected]
Siavonga residents are encouraged to apply.
Closing Date: 11th June 2022.
Disclaimer: Job application are free of charge, should anybody be requested for a financial compensation to get a job, it is illegal and Razel-Bec disavows any of such actions