Full Time
Applications have closed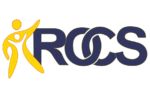 Website Reformed Open Community Schools
The Reformed Open Community Schools (ROCS) is a programme that was established under the Reformed Church in Zambia (RCZ) to help support community established and run schools. It has a Board that is appointed by the RCZ with the Education Secretary and the General Secretary of the RCZ as ex officio members. ROCS has a national office in Lusaka and project offices in Chipata, Lundazi, Kasama, Mbala, Mwandi and Nkeyema.
ROCS has received funding from Kindernothilfe (KNH) to implement the Strengthening Lifelong Learning through access to quality Early Childhood Education, good Nutrition and Health Care (SLACEN) Project in 3 wards of Vubwi district in Eastern province. ROCS, therefore, seeks to engage a Community Development Officer who will be responsible for the project in the district. The project will be implemented over a 36months period starting June 2022.
Main responsibilities
1. Act as an ambassador and information source for both the project and ROCS in the district
2. Mobilise and work with traditional leaders, parents and community members in the project wards to drive processes for effective activity implementation.
3. Facilitate the conduct of capacity building activities (trainings, sensitisations/awareness raising, mentoring and coaching sessions) for teachers/caregivers and parents to equip them with skills to provide quality early childcare and early childhood education for children 0-6 years
4. With support from the PMEL Unit, conduct implementation monitoring to measure project results and identify gaps that need to be addressed.
5. Coordinate on-going engagement with relevant stakeholders including Ministry of Education, school leaders, traditional leaders and community members during project implementation.
6. Provide support for ECE teachers and Grade 1 teachers to hold structured transition meetings
7. Support the schools to holding termly parental sessions with the parents to share specific child development indicators
8. In collaboration with the caregivers, facilitate the designing of specific play materials for sensiting children to learn and understand issues affecting their well-being e.g. safe touch, bad touch.
9. Support the holding of termly sensitisation meetings for children to teach them on issues affecting their well-being e.g. safe touch, bad touch.
10. Produce activity reports and tracking of project deliverables against the set indicators.
Preferred qualities
Young and vibrant
Basic ICT Skills in Excel and Word
Report writing skills
Facilitation skills
Ability to work both independently and as an effective member of a team
Work responsibly with minimum supervision
Motorbike riding with a valid rider's license
Qualifications:
Grade 12 certificate
Diploma, or better, in Education, Social Work or Community Development with demonstrable ability to handle an early childhood education project
At least 2 years' experience working with ECCDE/ECE projects